'Teen Mom 2's Kailyn Lowry Shares Sweet Gender Reveal Moment for Baby Number Four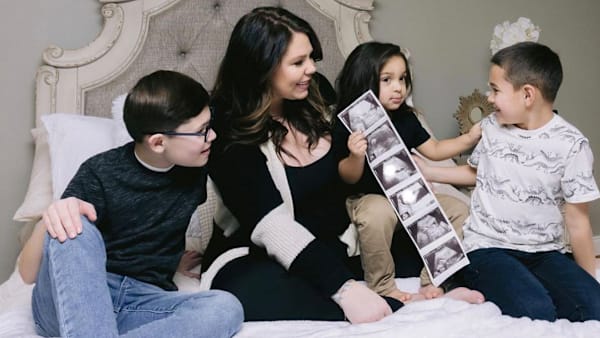 The secret's finally out—Teen Mom 2 star Kailyn Lowry is in fact pregnant with her fourth child, and she's now giving us even more details about the baby.
The 27-year-old Pennsylvania native spoke with US Weekly all about her gender reveal gathering, which was attended by her three sons—Isaac, Lincoln, and Lux—as well as her friend Natalie. The excited crowd stood together as blue confetti confirmed it's a boy! "The kids and I are so excited to be adding another baby boy into the mix," Kail shared. "Thank you all so much for your continued support & well wishes. Hopefully, the rest of this pregnancy will go smoothly as we anticipate the arrival of our newest addition."
The mom-of-three also shared a photo of the big day to Instagram, writing in her caption, "Although I already knew & felt it in my bones... the boys had no idea."
It's been reported that the gender reveal was filmed by MTV to be included in an upcoming episode of Teen Mom 2. We can't wait to see the sweet moment in action!
Although this is the first time Kailyn has discussed her baby's gender, her ex-boyfriend and suspected fourth baby daddy, Chris Lopez, has been more forthcoming. Last week, he jumped on Instagram Live and suggested he was having another son, straight-up stating, "Two boys out here," also referring to two-year-old Lux, who he shares with Kail.
Kailyn has yet to weigh in on who the father of her fourth child is, but it seems she's happy enough just enjoying the moment and her pregnancy with her three boys. She better be ready for another one!