Chris Lopez Reveals He's the Father of Kailyn Lowry's Baby and Seemingly Spoils the Gender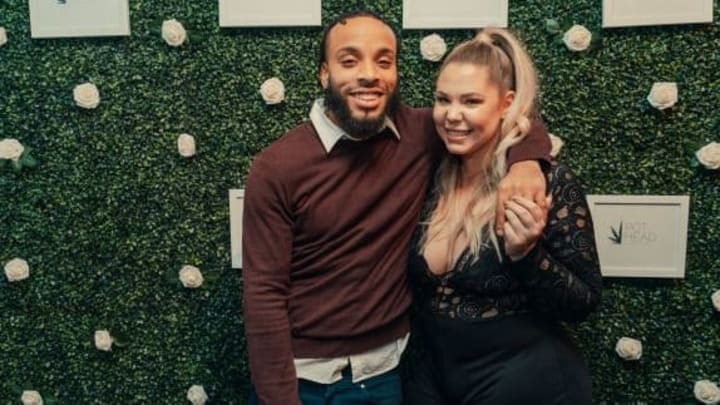 The secret's out that Teen Mom 2 star Kailyn Lowry is expecting her fourth child, and now it looks like her baby daddy is holding nothing back on the details.
After weeks of rumors claiming Kail was pregnant again, the mom-of-three came out on Instagram on Tuesday and finally dropped the big news. "We're confirming the news, baby #4 is coming soon!," the Pennsylvania native began her lengthy caption. While fans were excited to get the truth, many were left wondering who the father was.
Well, Kail's third baby daddy, Chris Lopez, has just confirmed that it is indeed him. As reported by The Ashley, he took to his Instagram Story this week and posted a "letter to [his] unborn child," which included a heartfelt poem written by A.J. Brown and a blue heart emoji. And when doing an Instagram Live session, he said was "excited from the very beginning" about having another child. He then seemingly revealed the baby's gender, stating, "Two boys out here," also referring to his two-year-old son with Kail, Lux.
You can watch part of his Instagram Live session below.
Kailyn has yet to come out and confirm the baby's gender, but fans have been hopeful for her that it would be a girl. The MTV personality is already mom to three boys—10-year-old Isaac, six-year-old Lincoln, and two-year-old Lux—and many were excited at the idea that she might have a daughter finally. On her announcement post, she received comments such as, "Can[']t wait to hear about this on Coffee Convos!! I'm hoping its a girl!," and "This one better be a girl."
We're sure Kailyn was hoping for a daughter this time around, but if it is a boy again, at least her sons will be adding another best friend to the crew!