Kourtney Kardashian Reacts After Fan Calls Her Out for Drinking Out of Plastic Water Bottle in 'KUWTK'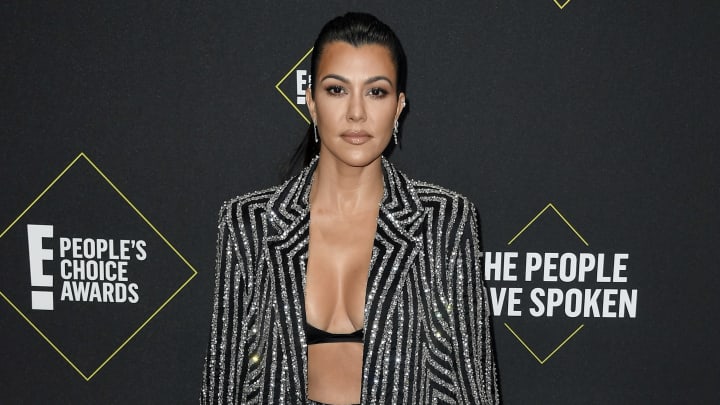 Good thing Kourtney Kardashian had some water at her disposal, because she just got seriously burned on Twitter.
Us Weekly reports that the eldest of the Kardashian-Jenner sisters got called out by a fan after she was caught drinking out of a plastic water bottle shortly after giving her sister, Kim Kardashian, a hard time for doing the same thing. The user posted while watching the most recent Keeping Up With the Kardashians episode, "Love love love that @kourtneykardash gave @KimKardashian s**t for drinking bottled water and in the VERY SAME episode, she is seen drinking bottled water. So chaotic, I love it."
The Poosh founder didn't take the shade sitting down. She replied to the fan, "I was in Kim's office and that's all that was there and no I'm not perfect, but I could have brought a reusable bottle for the day, this is true. #KUWTK."
The 40-year-old mom-of-three announced earlier this year that plastic bottles were no longer allowed in her home. While it is a noble cause, the famously healthy reality star often gets carried away with putting her sisters down for not following her lifestyle choices (a.k.a. the Candy Land party showdown).
Looks like Kourtney better keep her reusable water bottle on her 24/7; fans have their eyes on her.