VIDEO: Kourtney Kardashian Explains Decision to Invite Sofia Richie on Vacation With Scott Disick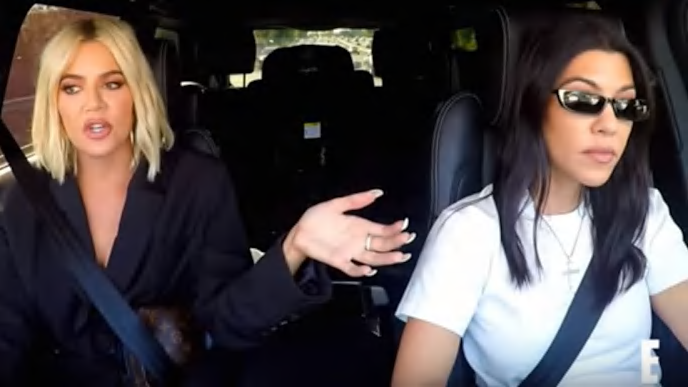 Three is apparently not a crowd for Kourtney Kardashian, Scott Disick, and Sofia Richie.
People reports that, in the below teaser video for this Sunday's episode of Keeping Up With the Kardashians, Kourtney reveals to her sister, Khloé, that she invited her ex-boyfriend and baby daddy's current girlfriend, 21-year-old Sofia, to join her, Scott, and their three kids for spring break in Finland.
The Poosh founder, 40, explains that she asked Scott, 36, if he wanted to invite the model. When Khloé acts a little surprised at the news, Kourt states, "Well, I mean, we've traveled together already… They don't make me feel like I'm left out, which is nice," adding, "Or else I wouldn't go or invite her to come."
After Khloé commends Kourtney for being "such a good co-parenter," she wonders if anyone had asked Sofia if she was comfortable hanging out as one big, happy family. Kourtney hesitates, then responds, "I mean, I haven't. I feel like that's up to them to have their conversations. I'm not here to try to make anybody feel uncomfortable."
The Revenge Body host agrees with her eldest sis, adding, "I would hope she would say something, if she was, to her own boyfriend."
We all know that Sofia ends up accepting the invitation, making this episode her debut on KUWTK. I guess we will have to wait and see if there is any drama between the threesome in the coming weeks.