Jenelle Evans Weighs in on Whether or Not She's Done With 'Teen Mom 2' for Good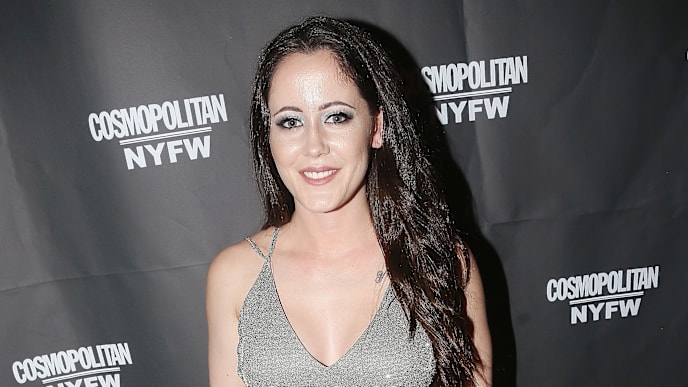 I guess Jenelle Evans has finally accepted her fate.
The Blast reports that the former Teen Mom 2 star posted pictures to Instagram of her and her husband, David Eason, celebrating her two-year wedding anniversary. In the pictures, Evans poses with her fancy cocktail along with the caption, "Before eating, after eating. What are carbs?"
In the comments section, followers began to ask Evans what is going on with her career. The 27-year-old TV star, who was fired from the MTV series allegedly because Eason killed their family dog, Nugget, had recently stated that she still has an open contract with the network, and could possibly come back to the show.
But now, it seems that the mom-of-three has accepted her new employment status. When asked by a fan, "Are u off teen mom for good now???" the reality star replied, "Most likely."
It is good to hear that Evans is finally on board with reality. When MTV was asked about Evans alleged open contract, they didn't budge an inch. They simply released the same statement, confirming that neither Eason nor Evans would be filmed on the show any longer.
Evans is now putting her efforts into her newest makeup line. Hopefully this business endeavor works out better than Teen Mom!