Jenelle Evans Reacts After Twitter User Calls Her and David Eason Out for Being 'Unemployed'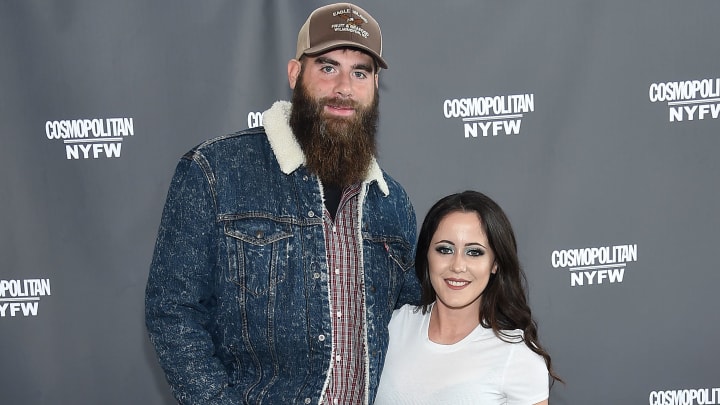 In case you haven't heard, Jenelle Evans is officially back together with David Eason, and the former Teen Mom 2 star isn't afraid who knows it. The North Carolina native revealed in a recent YouTube Q&A that she and the controversial figure are working things out again, following their split in Oct. 2019.
Of course, this isn't quite thrilling news for Jenelle's fans. Their breakup came after David shot and killed Jenelle's dog, which was followed by the mom-of-three getting fired from the MTV series, and their children being taken away from their home temporarily. There were also allegations that David had been abusive, but Jenelle now denies that. As you can expect, people are voicing their opinions about the reconcilement on social media, and most posts are not pretty.
As reported by The Sun, Jenelle was quick to hit back after a Twitter user called her and David out for being "unemployed." It all started when the reality star tweeted out to her fans, "Hope everyone is staying safe and healthy! Everyone's great over here. Daily reminder to wash your hands and social distance. #StayHome." This prompted a follower to reply, "It's easy for y'all to socially distance. No one wants to be involved in your drama and you are both unemployed. Some of us have to actually work."
Jenelle quote-tweeted the message and responded, "No drama over here. [emoji]. And I think you mean self-employed." Of course, people had a field day with their responses to the tweet, with many finding it hilarious that she considers herself "self-employed."
"Self employed!! Making arts and crafts doesn't qualify as a job! This is hilarious," one person replied, while another added, "They are self employed? Let's see some bogus paychecks that you've pulled off the internet?" A third wrote, "At least we can always count on you for a good laugh! Self employed [laughing emojis]."
Following her termination from Teen Mom 2, Jenelle says she's interested in having her own reality show, getting into modeling, and even mentioned wanting to write a book with her mom, Barbara. So far, none of this has happened.