Jenelle Evans and David Eason's Court Hearing for Custody of Kids Reportedly Still Ongoing
By Natalie Zamora | May 17 2019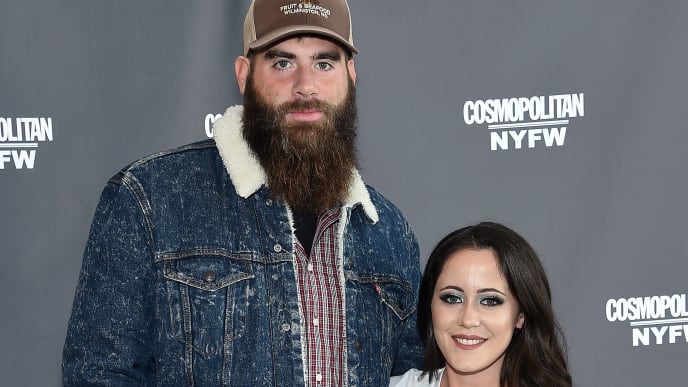 As fans are desperately trying to find out information regarding the custody battle ex Teen Mom 2 stars Jenelle Evans and David Eason are currently facing, it appears we might not get concrete answers anytime soon. Their court hearing is reportedly ongoing, and is expected to take a bit longer to come to any conclusions.
If you're not caught up, the family found themselves in the center of controversy after David allegedly beat, shot, and killed Jenelle's french bulldog. Since, Jenelle was fired from the MTV series, and Child Protective Services (CPS) has removed their children from "The Land," a.k.a. their home. Now, the parents are fighting in court to get their kids—Kaiser, who Jenelle shares with ex Nathan Griffith, Ensley, Jenelle and David's daughter, and Maryssa, David's daughter from a previous relationship—back, and it doesn't look like it'll be an easy process.
The Ashley reported yesterday that the couple had been at the North Carolina courthouse since that morning and the case was still ongoing all day. "The court hearing is still happening," a source said yesterday. "Everyone was on a break for lunch, so that's the time the video was shot. It is not over and nothing has been decided."
The video the insider was referring to is the one TMZ posted yesterday of Jenelle and David, which showed them leaving the courthouse. TMZ reported that the hearing was over and the couple did not gain custody back of their kids, but The Ashley said that wasn't not the case.
Jenelle and David were reportedly seen leaving the courthouse at 5:20 PM EST yesterday without the kids, however no confirmation of a decision has been reported yet. But according to an eyewitness, as reported by The Ashley, "David looked angry and was throwing his hands around as he talked to Jenelle on the way to their car."
The court hearing is reportedly continuing on today. More updates to come.