VIDEO: Ex 'Teen Mom 2' Stars Jenelle Evans and David Eason Leave Court Amid CPS Investigation
By Natalie Zamora | May 16 2019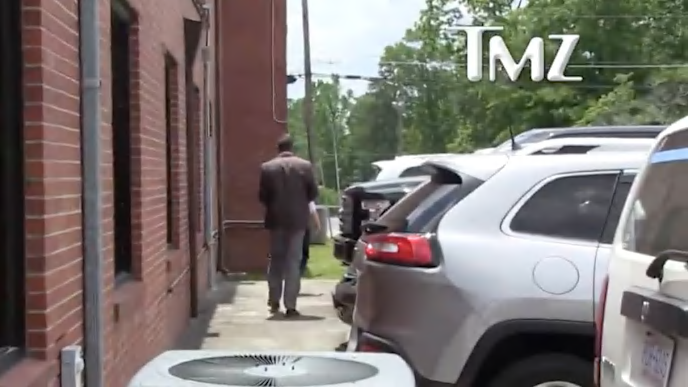 Former Teen Mom 2 stars Jenelle Evans and David Eason appeared in court today following Child Protective Services (CPS) removing their children from their home, and it doesn't look like much is changing.
The pair had all four kids banned from their home by CPS: Jenelle's boys Jace and Kaiser, her daughter with David, Ensley, and David's daughter from a previous relationship, Maryssa. This all stemmed from a tragic incident which saw David allegedly beating, shooting, and killing Jenelle's french bulldog.
Today, the couple appeared in court to fight the judge's order which removed the three kids from her home (Jace's grandma Barbara has custody of him, so that would be a whole other battle). According to TMZ, about 15 minutes after Jenelle and David drove off without the kids, three children with blankets over their heads were seen being placed in a CPS vehicle.
TMZ has the video of Jenelle and David leaving the courthouse, and although the reporter was insistent in getting some answers, both parties remained silent.
Reality TV site The Ashley has a slightly different story from TMZ, however. They report that the two were simply leaving during the court hearing lunch break, and nothing has been decided yet. "The court is handling each kid's case, one at a time," a source tells them. "This will take a long time and there's a good chance that nothing will actually be decided today."
We'll likely have to wait it out to see what the truth is here, as it doesn't look like Jenelle is giving any more updates.