Farrah Abraham Says She's Talked to Daughter Sophia About Her Sex Tape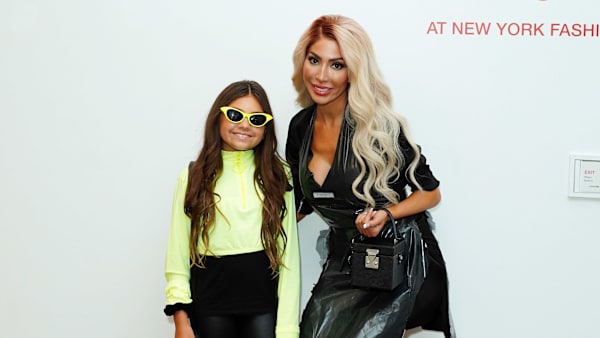 When it comes to her daughter Sophia, former Teen Mom OG star Farrah Abraham believes that honesty is the best policy.
The 28-year-old TV personality stopped by Us Weekly with Sophia this week to do a brief interview, which was mostly focused on Abraham's love life. While some might assume that this would be a tough subject to talk about in front of your kid, especially since Abraham's personal life has included having sex on camera with a porn star, the mom-of-one said she has been upfront with her 10-year-old daughter about all the work she has done.
Farrah explained:
"I discussed with her about being a celebrity in the limelight, and if a female acts like a male, it's treated way differently, as we've seen...I think Sophia understands the harshness and the unfairness and the sexist attitudes toward women when they act like males. Sophia will rise and be above that. She's definitely aware."
She continued about the 2013 sex tape:
"I talk to her about me having sex with a pornstar, yes. I'm a celebrity, so it was taken way out of context, wasn't it? It was sensationalized. So I think if you're confused about something, my daughter is very much not confused about how the world sees it."
Sophia, who is quiet for the remainder of the interview, nodded in agreement with her mother. Though she is only 10, it seems that she has a strong understanding of what her Farrah has experienced in the past.