Ex 'Teen Mom 2' Stars Jenelle Evans and David Eason Regain Custody of Children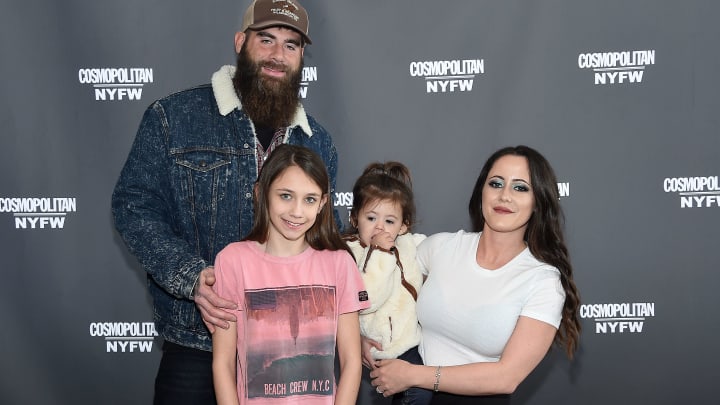 Whether you like it or not, the judge has spoken. As of Wednesday afternoon, Jenelle Evans and David Eason have regained custody of their children, according to TMZ.
Both Jenelle and David also took to social media to confirm the news, with the 27-year-old ex MTV star writing "Crying in tears of joy" as her Facebook status, and the controversial father putting up on his Snapchat: "Yes... the kids are coming home today!"
Sources also spoke with The Ashley on the news, telling the website: "The kids will all be back with Jenelle and David by tomorrow, most likely." They added that the new judge on the case "did not see evidence of neglect" from either parent.
"Despite everything Maryssa said on the stand in regard to the [alleged] abuse and [alleged] substance abuse, and some of the kids' teachers taking the stand, and the release of 911 calls, including ones that have not been made public, the judge still dismissed the case," the insider continued. "There was a particular recording played in court that was especially damning and helped Jenelle and David's case."
Reportedly, this recording proved that Maryssa was a good liar.
Of course, fans are torn on how to feel about the news. On the one hand, we do want Jenelle to be with her children, and for them to be raised with their mother. But on the other, David still is dangerous--this whole situation began when he shot and killed Jenelle's dog.
We truly hope this is the best situation for the kids.