Daisy Ridley Assures 'Star Wars: The Rise of Skywalker' Will Deal With the 'Reylo Thing'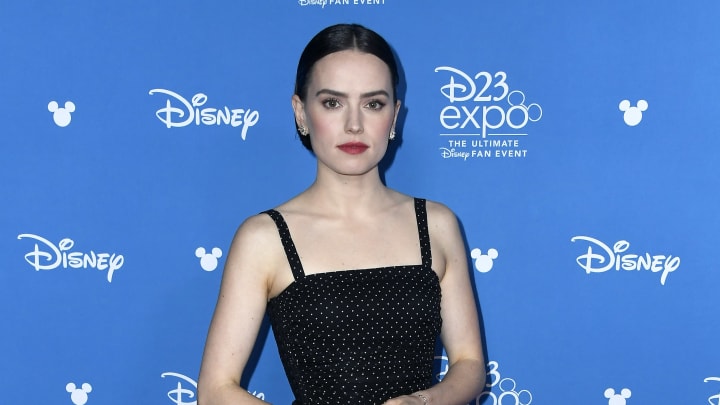 Though Daisy Ridley has expressed in the past that she fully does not ship Star Wars characters Rey and Kylo Ren, she recently revealed that fans won't be left hanging about their connection in the upcoming film, The Rise of Skywalker.
The release J.J. Abrams' installment, which will serve as the conclusion to the current trilogy, is just around the corner, and with every day that passes, anticipation and theories continue to swirl. One in particular regarding a romantic relationship between Rey (played by Ridley) and Kylo Ren (played by Adam Driver) has become more popular over the list of others.
ComicBook.com reports that the 28-year-old actress recently spoke to Entertainment Weekly, where she was asked what she thought about the fervent theories. She responded:
"It does not bother me, people writing theories. It's really fun hearing them. Plus, because I know what's sort of going to happen, I think it'll be really interesting to see people's reaction to [the final film]. Obviously, there's this whole Reylo thing and some people are very passionate about it, some aren't."
"Passionate" might be an understatement, but no matter how you feel about Reylo, Ridley says we are going to get some answers. The Ophelia star added, "J.J. [Abrams] does deal [with] it. It's a very complex issue. People talk about toxic relationships and whatever it is. It's no joke and I think it's dealt with really well because it's not skimmed over."
I guess we will have to see if Reylo shippers are satisfied when The Rise of Skywalker hits theaters on Dec. 20.