VIDEO: Farrah Abraham Slams Jenelle Evans and Amber Portwood: 'They Failed as Mothers'
By Jessica Bowman | Jul 12 2019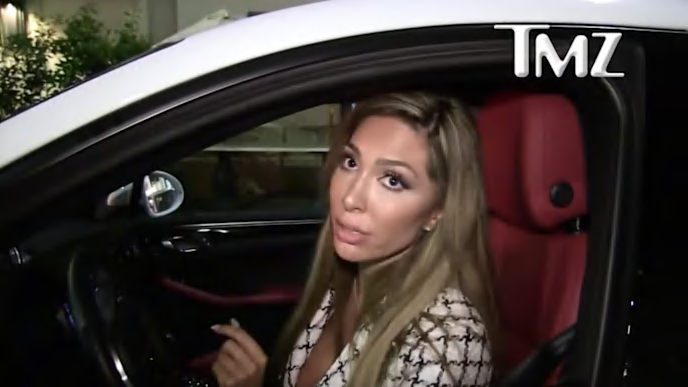 Farrah Abraham is one of the most controversial and talked about former Teen Mom OG stars out of the bunch, which is why it is no surprise she is jumping on the opportunity to throw shade at her past MTV co-stars now that they are in the headlines.
When TMZ ran into Abraham and her daughter this week, they asked her what she thought of Amber Portwood's recent arrest and three-felony charges. The 28-year-old TV personality said she "pretty much saw it coming." The publication caught up with Abraham again, and asked her opinions on both Portwood and Jenelle Evans.
"You know, they failed as mothers, the end," Abraham told the reporter in the video above. "If that's what MTV wants, then good for them."
Portwood was arrested on July 5 after assaulting her boyfriend and baby daddy, Andrew Glennon, allegedly with a machete. Glennon immediately filed for sole custody of their one-year-old son, James.
As for Evans, Abraham referenced her run in with CPS this year, which saw her lose custody of her three children from May until July because her husband, David Eason, allegedly shot and killed their dog--an event that is now being called into question completely. Abraham said that Evans is choosing her relationship over her children.
Though she claims to be concerned in her sentiments, Abraham's tone could make one think she might be a little glad it's Evans and Portwood catching the heat instead of her...this time.