'Teen Mom' Fans Slam Jenelle Evans for Continuing to Share Clickbait About Dog Incident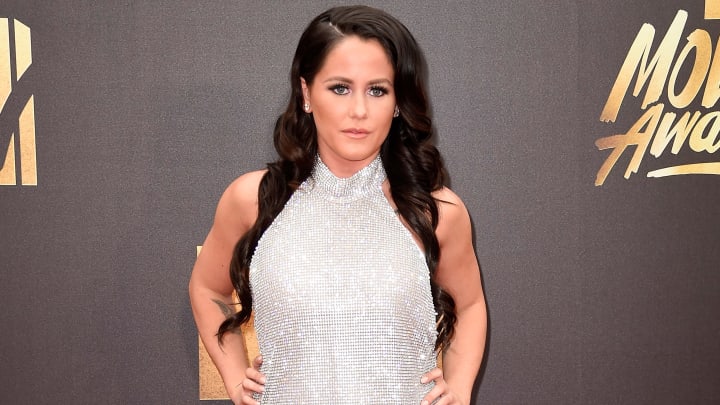 Things are getting more complicated than ever regarding what happened to ex Teen Mom 2 star Jenelle Evans' dog. In late April, it was reported (and confirmed by David Eason himself) that the controversial dad shot and killed the French Bulldog, named Nugget. Soon, Jenelle was fired from the MTV series, and Child Protective Services (CPS) removed the couple's children from their home.
This week, nearly three months later, a report from the Columbus County Sheriff's Office, per WECT News 6, claimed that Jenelle made the whole thing up, and there was no evidence to prove Nugget was killed. Since this alleged news came out, Jenelle has denied its validity, claiming she never told police that her dog was dead. She would not disclose what happened to the animal, however, instead saying: "You would have to ask David what happened. I was not outside." Totally sketchy, right?
And while fans try to untangle this web of suspected lies from what really went down, the 27-year-old TV personality has continued to share clickbait to her Instagram page, promoting various stories about Nugget. Her most recent post still has the comments section on--which is a rare move for Jenelle when she shares ads--and fans are completely slamming her. "I've been ATTACKED #LinkInBio," the caption reads. When you head to the link in bio, it'll redirect you to her interview with The Hollywood Gossip, in which she denies she lied about the incident.
Jenelle's post, which has since been deleted but can be seen above, received scathing comments such as, "Stop trying to make your Instagram a reality show. You're a train wreck [sic]. Grow up [J]enelle. Stop using your family problems to keep yourself relevant" and "OMG.. anything for attention. Go take care of your kids and take a break from social media. You owe that to your kids." Another wrote, "You have reached an all time low. You are so irrelevant now."
If anything, this just proves that Jenelle will exploit anything in her life to make a quick buck, no matter how serious--and hey, now that she's been fired from MTV, maybe she needs it.