'Stranger Things' Star Caleb McLaughlin Cast as Idris Elba's Son in New Film 'Concrete Cowboys'
By Jessica Bowman | Aug 11 2019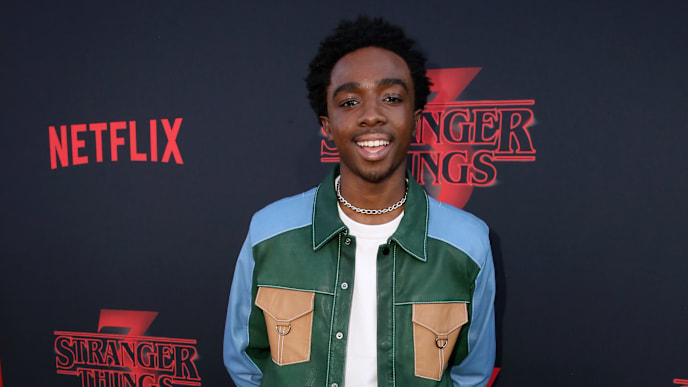 Stranger Things' Caleb McLaughlin is setting aside Lucas' sweet, nerdy demeanor to play something a little more rough around the edges.
Digital Spy reports that the New York native will be playing opposite Idris Elba in the upcoming film Concrete Cowboys. McLaughlin will play Cole, a troubled teenager who is reunited with his estranged father (Elba) in Philadelphia, and is introduced to a subculture of African American horse riders called the "Concrete Cowboys."
The film is based on a real-life group of people living in Philadelphia. The Wall Street Journal reports that the organization was founded by a man named Malik Divers. For decades, Divers has ran the small stable, using the horses as a way to keep young people off the turbulent streets. The teens ride and care for the horses, as well as maintain the stables.
Though McLaughlin became an overnight fan-favorite with Netflix series, Stranger Things, Concrete Cowboys will be his first major film role.
Though Elba recently just kicked some serious butt in Fast & Furious Presents: Hobbs & Shaw, is the 46-year-old Englishman going to have the same success on the back of a horse?
We know McLaughlin will be just fine; he has already helped defeat the Mind Flayer (twice), so riding a horse should be no big deal.