Sophie Turner Wants a Jean Grey and Thor Team-Up in the Marvel Cinematic Universe Premiere Of 20th Century Fox's "Dark Phoenix" - Red Carpet / Rich Fury
Sophie Turner has cast her vote, and it is for the God of Thunder.
In an interview with Rotten Tomatoes, Turner confidently announced that, out of all the characters in the Marvel Cinematic Universe, she most wants her version of Jean Grey to team up with Chris Hemsworth's hammer-swinging hunk.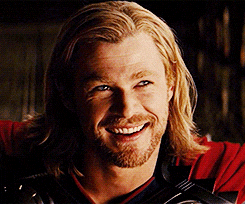 Echoing her co-star, Jessica Chastain, Turner said, "Brother Hammer. Thor…Anyone would go Thor," as reported by ComicBook.com.
Hemsworth's Thor is one of the few original Avengers left after Avengers: Endgame. The 35-year-old Australian actor has endured some major transformations with the character, and while there are currently no announcements of upcoming Thor movies, Hemsworth told CinemaBlend that he would be open to playing him again. "I'd play that character again. I love it so much - especially if there's something unique to do again with it. I felt like the last three films were very, very different each time. It really felt like a totally different character," he shared.
Jean Grey and Thor would definitely make a good team, as both are heavy-hitters for their respective teams, but an X-Men/Avengers duo is not the only collaboration Turner has been hinting at. The 23-year-old British actor joked that she might be making it into the Black Panther movie because she accidentally keeps making the Wakanda salute rather than the X-Men symbol with her arms.
X-Men: Dark Phoenix hits theaters on June 7.