Jordyn Woods and Ray J Spotted Hanging Out for VH1 Show 'Hip Hop Squares'
By Ryan Carroll | Jun 20 2019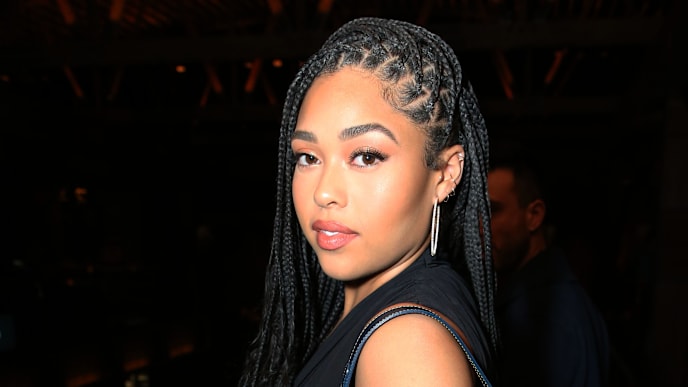 The Kardashian-Jenner family has a large collection of friends and acquaintances who join them on their projects--but they have an equally interesting group of people who, shall we say, don't have the best relationship with them. While Kardashian-Jenner exes Tristan Thompson and Ben Simmons have been drawing attention lately, two other Kardashian associates have been hanging out--this time, Jordyn Woods and Ray J, who were spotted together this week.
According to Us Weekly, Woods and Ray J spent time together while filming an episode of the VH1 game show Hip Hop Squares, with Woods' mother, Elizabeth, documenting the meeting on Instagram. "So much fun filming @hiphopsquares!" she wrote in a caption for a set of photos. "Thank you for taking great care of me and @jordynwoods everyone was so kind and loving #teamigotthis #hiphopsquares."
Previously, Woods had been embroiled in controversy after being caught allegedly cheating with Tristan Thompson, the now-ex-boyfriend of Khloé Kardashian. Her relationship with the Kardashian family has since become strained, to say the least. Ray J, meanwhile, is known for being the ex-boyfriend with whom Kim Kardashian made her infamous sex tape--a fact which lingers in the public memory.
Though the Thompson/Woods cheating scandal has yet to hit the screen on Keeping Up With the Kardashians, owing to the delay between filming and broadcasting, the first of two episodes will air this Sunday, and will likely offer a deluge of reactions to the scandal.
As for us, we're intrigued to see whether the Woods/Ray J friendship goes anywhere or not--though we doubt that they'll be lasting friends, we can't help but think of it as the beginnings of some kind of anti-Kardashian super villain team.