Tristan Thompson Spotted Hanging Out With Ben Simmons at Car Dealership
By Ryan Carroll | Jun 12 2019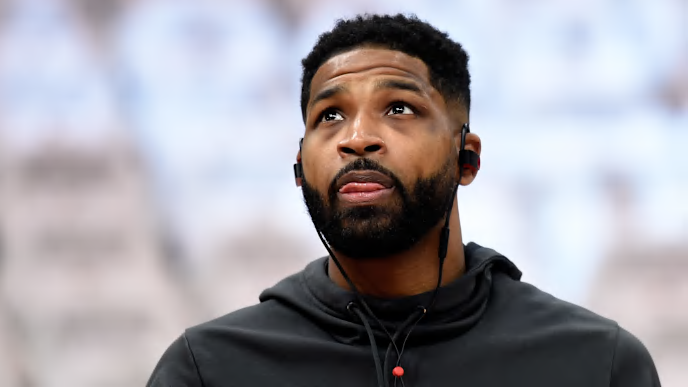 There are plenty of fun and unexpected friendships that have emerged from within the Kardashian family, from Khloé Kardashian and Scott Disick to Kourtney Kardashian and Kanye West. But in the past week, another, far more dicey pairing has emerged: Ben Simmons and Tristan Thompson, the respective exes of Kendall Jenner and Khloé. According to recent reports, the two have been cultivating a close friendship, even visiting a car dealership together.
According to TMZ, Simmons and Thompson visited a Lamborghini dealership last week, spending around an hour examining cars and then departing in Simmons' Ferrari. It's unclear whether they were intending to make a purchase or simply indulging Simmons, a noted sports car enthusiast.
Previously, Thompson had been embroiled in controversy following the revelation that he cheated on Khloé with her sister Kylie's best friend, Jordyn Woods. This followed a previous scandal in which Thompson cheated on Khloé shortly before she gave birth to their daughter True. Simmons, on the other hand, ended his relationship with Kendall Jenner in a comparatively quiet way last month.
While Thompson and Simmons have been friends for some time, according to TMZ, there seems to have been an uptick in their outings together since their split with the family. Recently, Thompson and Simmons entered a West Hollywood club together--only to discover that Kylie was there and reportedly promptly split.
As for us, we're not sure what to make of this pairing. It's nice to see that Simmons and Thompson aren't hounding the Kardashians, but something about them spending so much time together feels like a supervillain team-up.