VIDEO: Kylie Jenner Reacts to Jordyn Woods Cheating Scandal in New 'KUWTK' Teaser
By Natalie Zamora | May 24 2019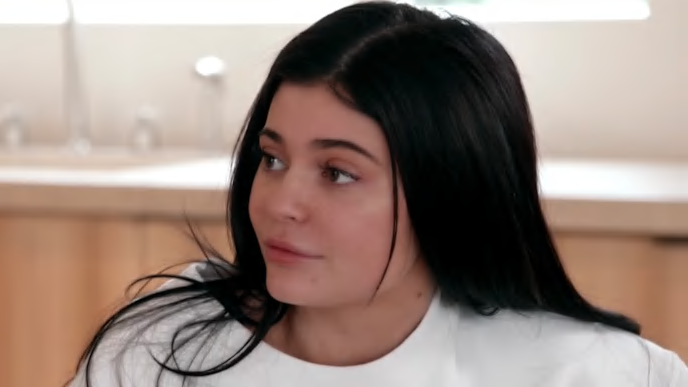 The most unbelievable cheating scandal to ever rock the Kardashian-Jenner family is about to unfold right in front of our eyes...again.
This past February, fans were in an outrage upon finding out that Tristan Thompson had allegedly cheated on Khloé Kardashian with Kylie Jenner's best friend Jordyn Woods. Although the exact details are not clear, the Kar-Jenners have completely cut off the aspiring model--even Kylie. Now, thanks to this season of Keeping Up to the Kardashians, we'll get to relive those crazy moments, and the newest teaser shows members of the fam reacting to the news.
As we all know, Kylie and Jordyn were attached at the hips for years. They even got "married" during a commitment ceremony in Peru. But after Jordyn betrayed Ky's family, it obviously put her in an extremely tough spot. The new teaser shows Khloé and Kris Jenner crying over the news, with the momager saying to Kylie, "For you and Jordyn, it's like a divorce." Kylie then replies, bluntly stating, "She f**ked up."
Another scene of the teaser shows Kylie on the phone with Kim Kardashian, crying as she says, "The look in her eyes, she's just really going through it." We're assuming she's talking about Khloé...or perhaps Jordyn?
KUWTK continues this Sunday.