Is Natalie Halcro Engaged?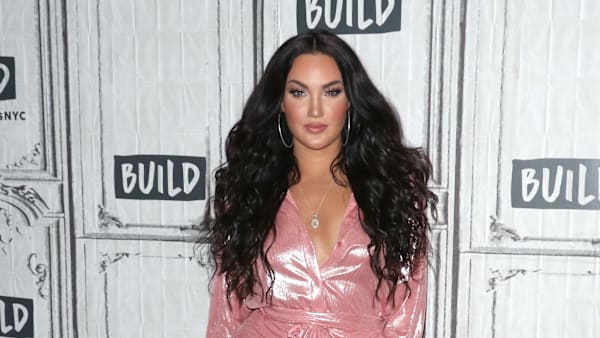 Fans of Natalie Halcro know the 31-year-old reality star from her E! TV show alongside her cousin, Olivia Pierson, titled Relatively Nat & Liv, as well as her friendship with Kim Kardashian and crew. The JEROME beauty mogul announced some exciting news via social media on Thanksgiving, leaving many wondering what her relationship status is.
Natalie Halcro Pregnant
The YouTuber took to Instagram in honor of Thanksgiving with some news worth feeling very grateful for. Rocking a baby bump in her photo, Natalie revealed she's pregnant with her first child! Of course, she's received tons of congratulatory comments since then, with even Kim writing, "I'm so happy for you! Seriously you look so amazing and I can't wait to celebrate you and your new baby love!!!" Khloé Kardashian added, "Congratulations beautiful!!!!!!!!!! Wow you look incredible."
Who is Natalie Halcro Dating?
Fans have been desperate trying to figure out who Natalie's baby daddy is, or if she's currently dating anyone. Based on her Instagram, it looks like she's single. We'll have to wait for the as-yet-announced second season of Relatively Nat & Liv (if there is one) to find out all the details.
Aygemang Clay
Natalie's last public relationship was with Aygemang Clay, who we got to see in Season 1 of her reality TV show. Ultimately, Nat decided that she wanted to focus more on her career than romance, and seemingly split ways with Aygemang. It's not clear if he's her baby daddy or not, but fans are certainly speculating so. Many people in her comments section on Instagram are even claiming that they're engaged. Some are going as far as to tag Aygemang in her post.
At the end of the day, we really don't truly know if Natalie is engaged or who her baby daddy is. All we can do for now is congratulate the reality star and wait to hopefully get more information from her!