2018 was surely the year of love for celebrities. Among the many quick weddings included Justin Bieber and Hailey Baldwin, who got engaged just a few weeks after reconciling, and tied the knot only two months following. And it appears they might be keeping up with the pace, as sources say the two are talking babies.
"They're both super family-oriented and are excited about the next chapter of their lives together," an insider tells US Weekly. "Hailey can't wait to be a mom."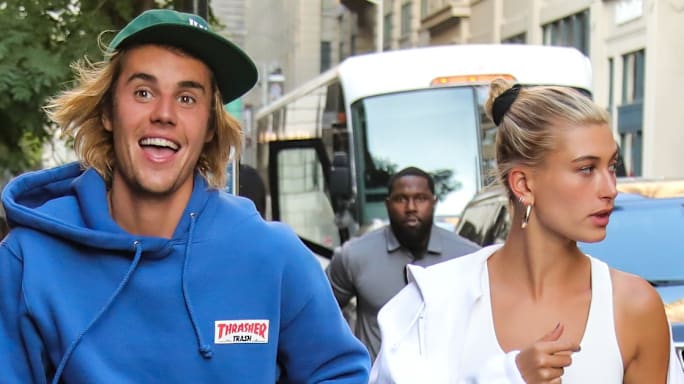 Justin and Hailey have been attached at their hip for months now, and it appears they are in fact head over heels for each other. But despite it seeming simply like a whirlwind romance to many, the pair are apparently in it for the long haul. Apart from saying "I do," both stars have spoken out about the importance of their relationship, and how their values are very similar, such as family and religion.
This also isn't the first time we've heard talk of babies for the couple. Back in November, Hailey opened up on creating a family with her husband. "I love kids and I can't wait to have my own," she stated. "I would say now that's a closer reality, but definitely not anytime soon."
While no one is confirming just when Justin and Hailey will start having babies, it's sweet to know they do want them eventually. But with the model only being 22, we see no reason for them to rush. We hope 2019 is full of the pair just enjoying being married!