'Game of Thrones' Creator George R.R. Martin Reveals His Childhood Inspiration for Killing Characters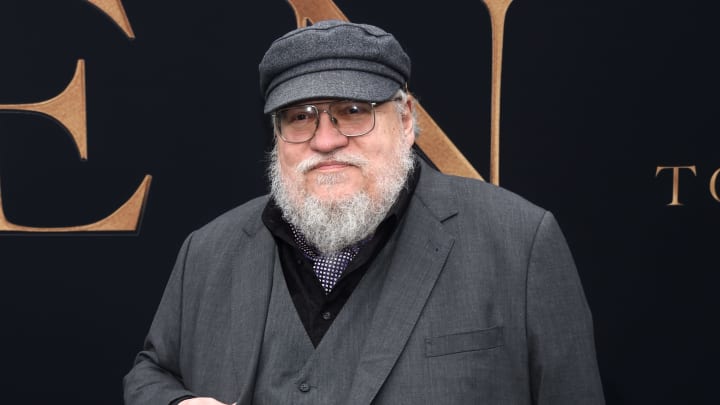 With all the throat-slitting, stabbing, and poisoning that went down in Game of Thrones, one might wonder if the series' author, George R.R. Martin, is a little upset over something. It turns out he kind of is, but it's probably not what you would predict.
Digital Spy reports that the 71-year-old novelist was recently inducted into the New Jersey Hall of Fame. During his acceptance speech, he explained that the first inspiration he had for killing off all of his characters was his sickly pet turtles as a kid and their frequent deaths, recalling:
"I had a toy castle that was big enough for [two turtle bowls] in the courtyard, so I put two turtle bowls side by side in my castle... the thing was, dime store turtles don't live very long. I don't think the food they give you – the little shakers of turtle food – were really very nutritious. So my turtles were always dying, which broke my heart, and I had to come up with some explanation as to why they were dying."
The Emmy-winning writer explained that he dealt with the loss of his reptilian pals by imagining that they, "were competing for the turtle throne, so they were murdering each other." He ended the story jokingly reminiscing, "Long before Game of Thrones, Turtle Castle was one of my first fantasy epics."
As bizarre as the story is, in a way it gives the HBO series and the books a totally different light.