Ariana Grande Apologizes to Fans After Homophobic Protest Takes Place Outside Her Concert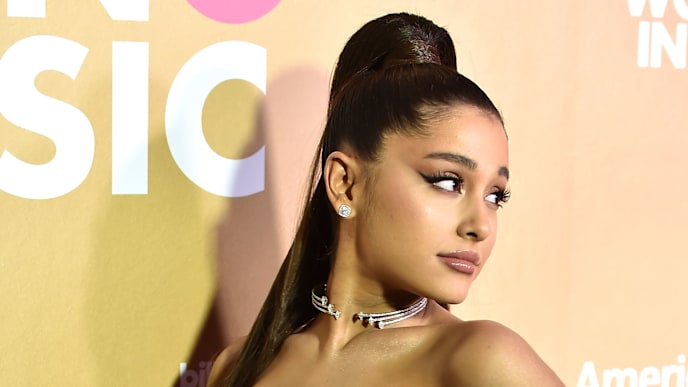 While Ariana Grande performed in Atlanta, Georgia on June 8, videos showed that a homophobic protest gathered outside of her concert. The 25-year-old singer was on her Sweetener World Tour when at least two men gathered outside the venue. One held a rainbow sign with the word "Pride" slashed through with a black line. The other man quoted the Bible in his homophobic protest. You can watch the video here.
As reported by USA Today, Grande took to Twitter to apologize to her fans who might've witnessed it. She also promised that this wouldn't happen again at future concerts and said she was proud of her fans for not engaging violently. "proud of u all for not fighting / engaging violently. never worth it. wishing him peace & a healed heart cause girl yikes," she concluded the tweet.
In Feb. 2019, as USA Today highlights, Grande was forced to defend herself after it was announced she would be headlining the Manchester Pride event. Many people were angry a straight performer was picked, and said Grande was "exploiting" the community.
Grande responded to this backlash on Twitter, in part writing, "The LGBTQ community has been so special to me and supportive throughout my entire career. The relationships I have with my LGBTQ fans, friends, and family make me so so happy."
The singer continues to stick up for what she feels is right, and does so on social media for all of her fans to see.