If we're being honest here, it's still very hard to imagine Kourtney Kardashian with anyone besides Scott Disick. Watching their relationship over the many years of Keeping Up With the Kardashians made fans fall in love with the pair—even in their toxic times—and people are still rooting for them to get back together to this day. But let's face it, it doesn't seem like they are. Kourt even just revealed she would congratulate Scott if he and girlfriend Sofia Richie got engaged.
So the reality star will eventually move on again, and actually, Scott isn't even the first guy she's ever publicly dated. So who has Kourtney dated? Here's a complete timeline of her boyfriends.
Joe Francis (2005)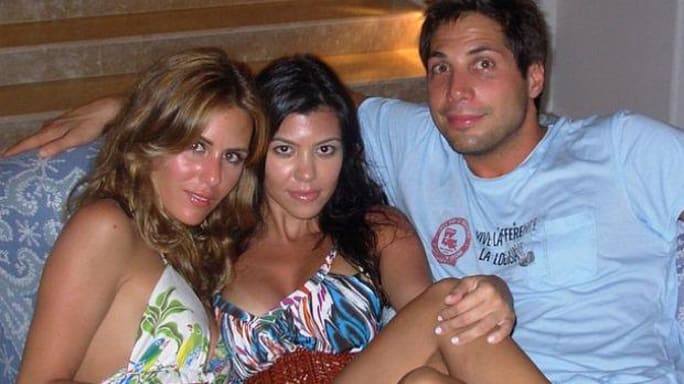 Kourtney dated film producer Joe Francis briefly in 2005, who was ultimately the one to introduce the reality star to Scott! "I introduced Kourtney and Scott at my house in Mexico," Joe told In Touch Weekly in 2014. "Scott came as the guest as a friend of mine, and they met in my master bedroom."
Scott Disick (2006 - 2015)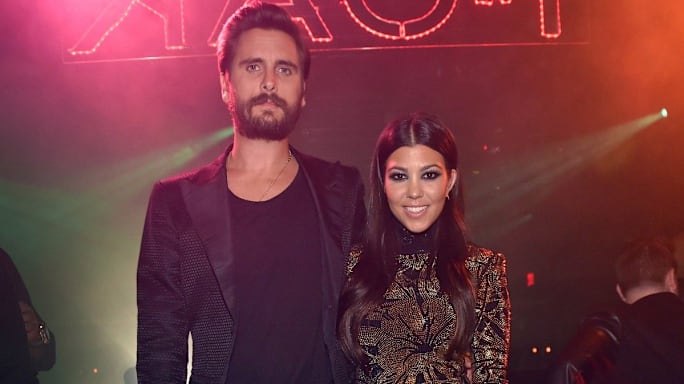 Kourtney's most memorable relationship is of course with Scott Disick, the father of her three children who she dated for almost 10 years. When the first episode of Keeping Up With the Kardashians aired, the two were together, so fans pretty much know the timeline of their relationship like the back of their hands. Scott was allegedly unfaithful to Kourtney after years of his substance abuse causing problems. And by 2015, they finally called it quits for good. Since, they've pretty much been on good terms as they co-parent kids Mason, nine, Penelope, six, and Reign, four.
Younes Bendjima (2016 - 2018)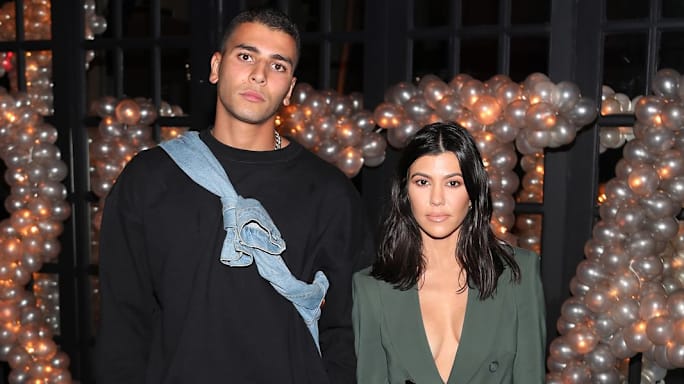 Kourtney and Younes Bendjima dated for nearly two years, after the pair met in Paris shortly before Kim Kardashian was robbed at gunpoint in 2016. But their relationship, which was full of extravagant vacations and sexy photos, came to an end in Aug. 2018. The pair was spotted on a few occasions following, and Younes made it clear around New Year's Eve that there was no blood between them. Taking to Instagram, the 25-year-old model posted throwback shots of his year, writing about Kourt, "You [are] an amazing woman and mum and I hope you will find happiness for you and your childrens [sic]. It's all love at the end of the day."
Luka Sabbat (Rumored 2018 - Now)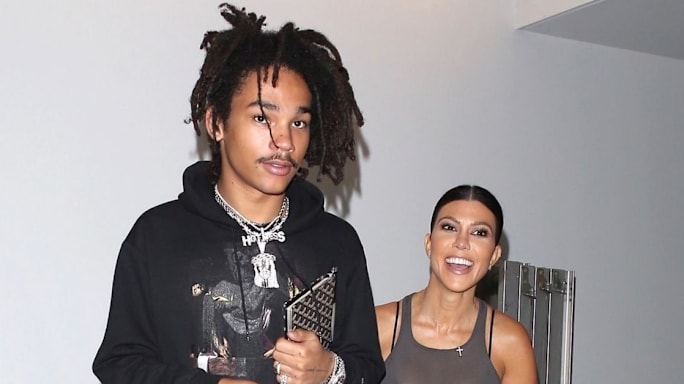 Kourt has been linked to 21-year-old Luka Sabbat on and off since Sept. 2018. The actor has been spotted at multiple family gatherings, however he is a good friend to Kendall Jenner first and foremost. Luka and Kourt have stepped out alone on multiple occasions, and the latest update on the pair seems they're just having fun. "There is still a lot of chemistry between Kourtney and Luka and they never fell out of touch, but nothing serious is going on," an insider told E! News. "Kourtney is not dating anyone and is truly having fun."