VIDEO: 'The Dark Knight' Star Maggie Gyllenhaal Shares Support for Robert Pattinson as Batman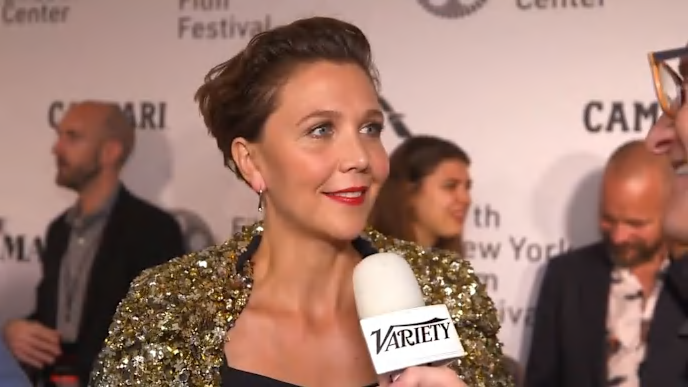 Though there has been mixed reactions to the news that Robert Pattinson will be filling the shoes of the next Caped Crusader for the Matt Reeves film The Batman, there are actually quite a few Batman movie alums that are in his corner.
ComicBook.com reports that Maggie Gyllenhaal, who played Rachel Dawes in The Dark Knight, stopped to talk to Variety on the red carpet at the New York Film Festival premiere of The Irishman. In the video below, Gyllenhaal is asked what she thinks about Pattinson taking on the role. The Deuce star responds, "I really like him...I think he's a really, really good actor. I really do. I think he's a super compelling actor. I think… I don't know, I think that's going to be great."
This means a lot coming from Gyllenhaal, who played opposite of Christian Bale as Batman in the critically-acclaimed 2008 film. Bale also expressed his excitement for Pattinson inheriting his former character at the Toronto Film Festival earlier this month.
I'm sure Pattinson is relieved to hear that stars like Gyllenhaal and Bale are rooting for him, along with a solid 50% of the DC fandom. As for that other pesky 50%, well... I think they will just have to be won over on the silver screen.