VIDEO: Ellie Kemper Says She Wants to Do an 'Office' Reunion Episode As much as The Office fans cross their fingers that there will one day be a reboot, I think it's safe to say it might not happen anytime soon.
But a reunion episode might just be possible.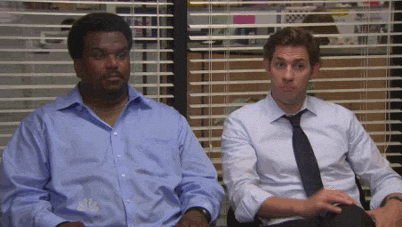 Ellie Kemper, who played Erin Hannon in the beloved series, recently stopped by Watch What Happens Live With Andy Cohen. Kemper explained that she is with fans on a reboot, but has a better idea that could happen. "I would love there to be a reboot, but I don't think there will be. So, that's a sad answer. But maybe like a reunion episode? That would be fun."
E! News reports that Kemper isn't the only cast member that wants to get the band back together. Jenna Fischer, who played Pam Beesly, also thinks a reunion episode would be a hit.
She said in 2018: "I think it's a great idea. I would be honored to come back in any way that I'm able to."
A key player, however, is not so enthusiastic about the idea. Steve Carell, who played the infamous Michael Scott, doesn't think a revival would be well-received, as reported by E! News. He told Esquire back in 2018, "The climate's different. I mean, the whole idea of that character, Michael Scott, so much of it was predicated on inappropriate behavior. I mean, he's certainly not a model boss. A lot of what is depicted on that show is completely wrong-minded. That's the point, you know? But I just don't know how that would fly now."
We'll just have to keep holding out hope that some type of reunion will happen.
This article also appears on Mental Floss.