The Instagram Feature Kim Kardashian is Trying to Disable to Improve Mental Health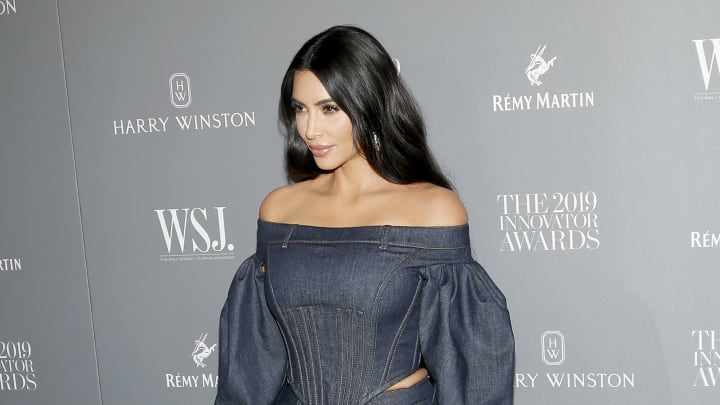 Kim Kardashian is using her platform for good, now rallying for a safer space onn social media.
The 39-year-old reality star just stated that she wants to get rid of 'likes' on Instagram, speaking with Andrew Ross Sorkin at The New York Times DealBook Conference this week on the subject, according to E! News.
Kim began by opening up on the 2016 robbery incident, in which she was robbed at gunpoint in her France hotel. The businesswoman explained that the whole thing occurred because the culprits knew exactly where she was from her social media posts. She shared:
"I learned from a bad experience that I had when I was robbed that people really knew my every move, they knew what I had, they knew where I was, what I was doing, and that to me really changed maybe the things that I post. I still want people to feel like they're along that journey with me, but I might video something and then post it like 30 minutes later, when I've left the location more for privacy."
Kim also spoke about mental health and how social media can really affect a person's wellbeing. She said, "But as far as mental health, I mean it's something that taking the 'likes' away and taking that aspect away from it would be really
beneficial for people."
While this phenomenon of removing 'likes' has been in discussion, it's certainly innovative coming from Kim, someone with a whopping 151 million followers on Instagram.