'The Bachelor's Mykenna Dorn Claps Back at Drug Accusations After Those Hilarious Facial Expressions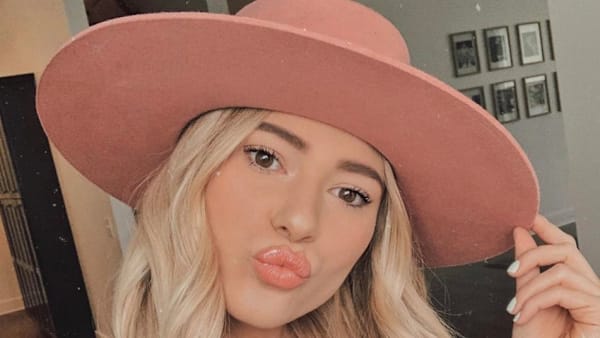 It's time to talk about one of the leading ladies from Peter Weber's season of The Bachelor: Mykenna Dorn. The 22-year-old contestant is from British Columbia, Canada and is a fashion blogger. Unfortunately, Mykenna did not make it through the entire season and had some nasty drama with Tammy Ly.
The two ended up being summoned on a double date with Peter. Tammy got sent home at the end of the date while Mykenna joined the other women in the rose ceremony where—wait for it—she didn't get a rose!
Mykenna has stolen the show during several difference scenes, thanks to her iconic eyebrows and wild facial expressions. She also seemed to have a nervous habit of licking her lips during stressful scenes and of course, the producers zoomed in on this and showed viewers basically every angle of it. The memes have been insane.
Because of Mykenna's very animated facial expressions, people have apparently started rumors that she was on cocaine or various other drugs during filming. Thankfully, she quickly jumped on Twitter to defend herself, saying that although she even finds the jokes funny, the drug comments are not right.
Many fans flooded the replies section with encouragement for Mykenna, reminding her she's awesome and that haters don't deserve any attention. Other people continued with the teasing, and one person joked, "I think it's MORE embarrassing that you weren't on coke when you made those faces."
But Mykenna is really getting the last laugh. The 22-year-old reality star now has over 200,000 followers on Instagram and many are even calling for her to be the next Bachelorette, or at least to join Bachelor in Paradise. So what if she didn't win Peter's heart? She sure won ours!