'Teen Mom 2's Leah Messer Reacts After Fan Tells Her She Should Try for a Baby Boy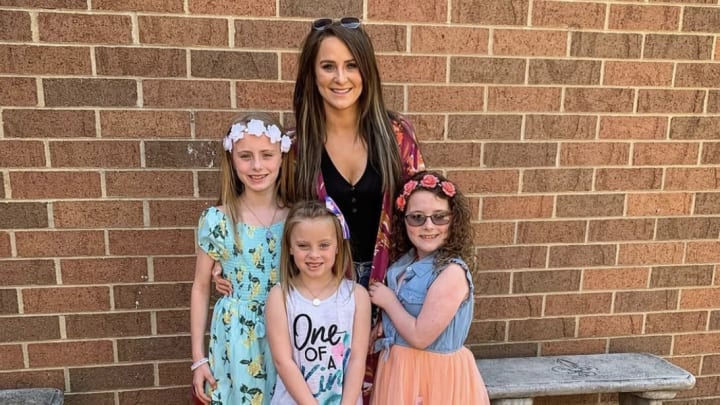 We've seen Leah Messer go through some major ups and downs during her time on Teen Mom 2, but the best part of it all has been watching her raise her amazing daughters—10-year-old twins Aliannah and Aleeah, along with seven-year-old Adalynn. And while it might be tough raising three girls all so close in age, it doesn't seem the MTV personality is interested in expanding her family to try and add a boy.
As The Ashley reports, the West Virginia native got vocal on Instagram this week after a fan encouraged her to try for a baby boy. The comment was in response to a sweet series of photos Leah shared from Addie's seventh birthday, showing her opening up gifts and having a ball. "I'm so blessed to be this amazing little girls momma!," she wrote in her caption.
But when someone brought up her having a son, Leah got real, responding, "I don't think I want anymore babies. I'm enjoying the three I have loll. That's a lot of college tuitions. #girlmom." So true!
And while it would be exciting for Leah to have a new addition to the family—especially a boy—the reality star isn't currently seeing anyone (that we know of). She was married from Corey Simms, who is the father of the twins, from 2010-2011, and then was married to Jeremy Calvert, the dad of Addie, from 2012-2015. More recently, Leah began hooking up with Jeremy again, however the parents decided to end things because they were confusing the girls.
So it doesn't look like Leah is currently down for more kids, but who knows what the future holds? Never say never with the Teen Mom franchise.