Storm Reid Joins Cast of James Gunn's 'The Suicide Squad'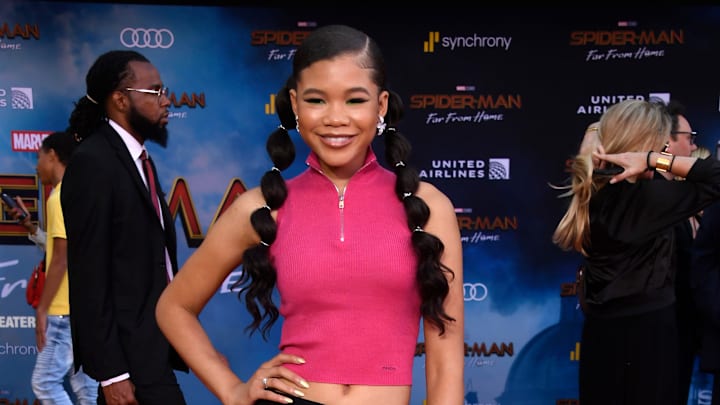 Though the release of James Gunn's The Suicide Squad is just over two years away, anticipation for the film is already building, with each new piece of news generating more buzz for the still-mysterious film. This week, a new casting announcement ballooned the hype, with A Winkle in Time star Storm Reid joining the film.
Though details still remain hazy, ScreenRant reports that Reid will be playing the daughter of Idris Elba's character--whose own identity has yet to be revealed. Elba was originally thought to have been cast as a replacement for Will Smith as Deadshot, but it was announced earlier this year in that Elba would be playing a new character, who some have speculated to be supervillain Bronze Tiger.
The enigma of Reid and Elba's roles adds to a number of questions surrounding the film. For instance, it remains unclear whether the film is a reboot, sequel, or something else entirely--a mystery that Gunn has been coy about answering. Notably, however, a number of cast members from the first Suicide Squad will be returning, reportedly including Margot Robbie, Joel Kinnaman, Jai Courtney, and Viola Davis.
The film is projected to begin filming in September, nearly two years ahead of its Aug. 2021 release date--which, some have speculated, is a result of Gunn scheduling the film around Guardians of the Galaxy Vol. 3. Gunn was hired for The Suicide Squad shortly after the emergence of several controversial years-old tweets led to his firing from Guardians, but he was eventually rehired, and is now slated to direct both films.
If you ask us, that's a great thing--we'll take two James Gunn movies over one every time, and we'll be waiting in eager anticipation for The Suicide Squad to premiere in 2021.