'The Bachelor's Peter Weber Spotted Hanging Out With Kelley Flanagan in Chicago Following Romance Rumors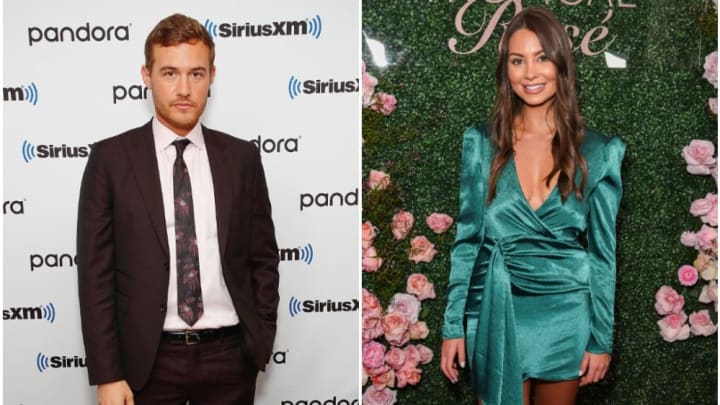 Rumors and innocent gossip is one thing, but you know what they say—a picture is worth a thousand words.
Reality Steve has just taken to Twitter to share photos of Peter Weber hanging out with Kelley Flanagan in Chicago, and by the looks of it, they're being pretty handsy. But let's back up a bit. Why should Bachelor Nation fans care that these two are spending time together? Well, as we all know, Peter was the most recent Bachelor, and Kelley was one of the contestants vying for his love. While the attorney became a fan-favorite over the weeks, she did not make it all too far, and was eliminated in Week 7.
Are Peter and Kelley From The Bachelor Dating?
Where things get interesting is that there were endless rumors on Reddit and basically all over the internet that after the show ended, Peter started dating Kelley. People even started saying Kelley was pregnant with the pilot's baby. Crazy, right? We know. So despite the Illinois native straight-up denying that she and Peter were anything more than platonic just earlier this month, these newly-released photos are pretty telling.
See them below.
As Reality Steve notes, the two were seen hanging out with Dustin Kendrick, who competed for Hannah Brown's rose in Season 15 of The Bachelorette. In the first photo, it looks like Peter and Kelley are caught up in conversation, and the second photo shows the two getting super flirty as Peter is holding Kelley in the air. Hm.
We can analyze and speculate all we want over these pictures (and we totally will), but as of now, this confirms nothing except for the fact that the two are spending time together. Whether or not this is something romantic is yet to be revealed. You know we'll have our eyes peeled for more clues.