People Are Coming for Kylie Jenner for Allegedly Copying Rihanna
By Jessica Bowman | Jul 12 2019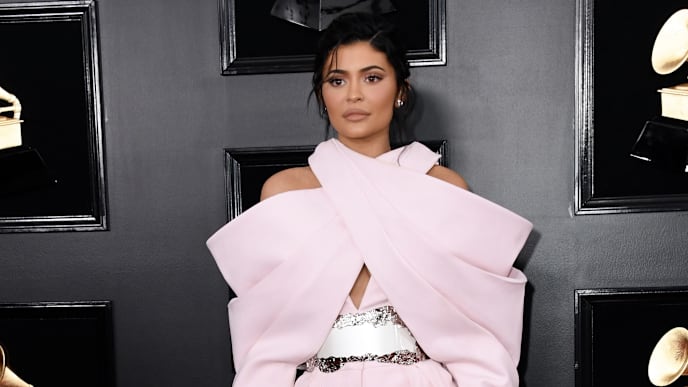 The Kardashian-Jenner gals have shown off their fashion chops on many red carpets, but after a few recent "coincidences," fans are starting to wonder if these looks are actually their styles, or if they borrowed.
Cosmopolitan reports that Kylie Jenner is catching some heat after she posted a picture on Wednesday while wearing a $695 leopard-print catsuit by LaQuan Smith to promote her new Kylie Cosmetics summer collection.
The same jumpsuit was worn by Rihanna in June for her interview with Sarah Paulson for Interview Magazine.
This isn't the first time Jenner has been accused of copying Rihanna. She has apparently been seen wearing many of RiRi's outfits, and Twitter users are paying attention.
And Jenner is not the only one from the Keeping Up With the Kardashians gang that has been accused of fashion plagiarism when it comes to RiRi. Just earlier this year, as Cosmopolitan recalls, Khloé Kardashian was accused of stealing one of Rihanna's iconic looks, the crystal-covered gown and cap designed by Adam Selman, for Kourtney Kardashian's birthday party.
Khloé was quick to address the accusation claims, giving all the credit to Rihanna.
The shade is real for people coming at Kylie this time around, with some even bringing up the past for added fuel to the fire. Just as the makeup mogul has been accused of stealing Travis Scott from Justine Skye, people have also found it disrespectful that Kylie dated the "Sicko Mode" rapper after Rihanna did.
We're sure Kylie will just shake this one off.