Ninth Circuit Judges Just Threw Shade at 'Game of Thrones' for 'Meaningless' Night King Storyline David Benioff and D.B. Weiss have been found guilty…of dragging audiences along with a storyline that was ultimately anticlimactic.
SYFY WIRE reports that on July 8, three judges on a panel for the Ninth Circuit court of appeals handed down a legal opinion regarding a 2014 lower court decision in the case of "Chadbourne & Parke LLP v. Troice."
According to the site, the opinion was fairly standard, but what set it apart from run-of-the-mill litigations was the judges' hip pop culture burn (yes, judges can be hip), using Game of Thrones to make an argument for why the lower court was wrong to ignore the decision made in 2014.
On page 15 of 20 in the opinion, the panel judges reportedly wrote, "We will not render Troice meaningless the way that Game of Thrones rendered the entire Night King storyline meaningless in its final season."
The judges are using GoT's final season, specifically the storyline of the Night King, to say that the lower court ignored the decision made in the case.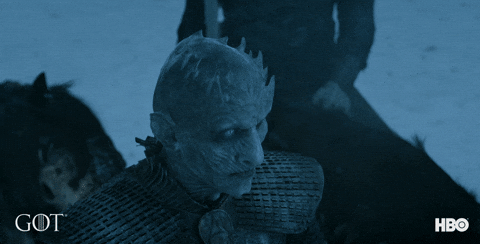 This basically means that, just like Benioff and Weiss ignored the fact that they built up the storyline of the Night King for seasons, ultimately to have it all end in one very poorly lit battle, the lower court ignored a major factor when deciding the outcome of their case.
It seems that these judges have sentenced Benioff and Weiss to a lifetime of being "bad writers." We will see if they get an appeal after they tackle the next Star Wars trilogy.