Nicole Lopez-Alvar Age, Boyfriend, Job: Everything to Know About 'Bachelor in Paradise' Star
By Natalie Zamora | Sep 19 2019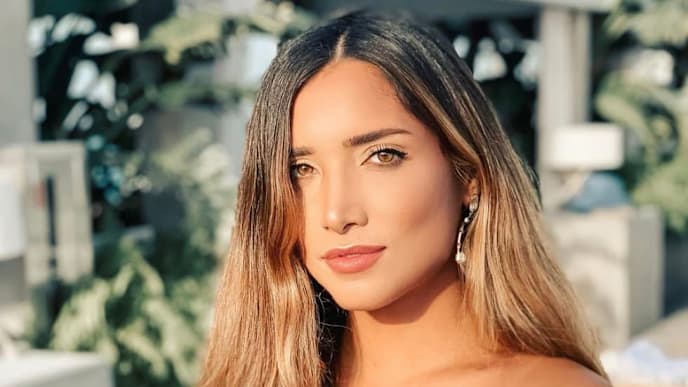 Now that Bachelor in Paradise Season 6 is all over, we're all left wondering where some of the contestants are currently at. This goes especially for Nicole Lopez-Alvar from Colton Underwood's season of The Bachelor, as she and her BIP boyfriend, Clay Harbor, were nowhere to be found in the reunion show. Well, that's because ABC cut their segment.
We know Nicole and Clay are no longer together, but there's everything else you should know about the reality star.
Nicole Lopez-Alvar Age
Born on Nov. 23, 1992, Nicole is a 26-year-old Sagittarius.
Nicole Lopez-Alvar Boyfriend
During Bachelor in Paradise, Nicole and Clay Harbor struck up a romance, and it fully looked like they were going to get engaged at the end, even when there was drama. For instance, Annaliese Puccini tried to interfere, confronting Clay over the fact that he might not be over his ex, Angela Amezcua. Then, Nicole was into Christian Estrada for a hot second, which led to a physical fight. Finally, Angela was even brought into Paradise towards the end, creating a super awkward space for Nicole and Clay.
But through it all, it still always seemed like Nicole and Clay would end up together. That is, until the finale, when they split over Nicole wanting to get engaged and Clay wanting to take things slow. And now, apparently Nicole might have new special person! While taking to Twitter to share his side, Clay wrote that he's "happy Nicole has moved on." He also tweeted that at the reunion show, he "wished her luck with her new relationship." For Nicole's part, she wrote on Instagram, "There is so much I want to share with you all," without going into any detail.
We'll be keeping an eye out to see who Nicole is now in a relationship with!
Nicole Lopez-Alvar Job
Nicole works as a digital journalist, and is a self-professed "caption queen." She went to college for Broadcast Journalism at Miami University, graduating in 2015 according to her LinkedIn page. After school, she worked as a writer for the Miami Times News, as well as other similar gigs.
Nicole Lopez-Alvar Instagram
Nicole has an impressive 267,000 followers on Instagram. You can check out her page here.