Christian Estrada Age, Girlfriend, Job: Everything to Know About 'Bachelor in Paradise' Star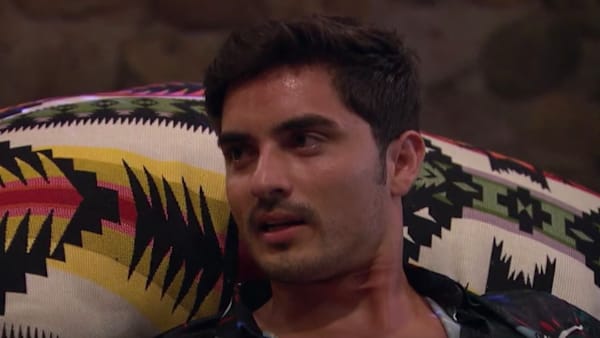 Christian Estrada appearing on Bachelor in Paradise was a surprise to both the contestants and to viewers watching at home, mostly because we couldn't even remember how we knew him. Well, believe it or not, he's from Becca Kufrin's season of The Bachelorette in 2018, and was eliminated in the first week. But now that he's on Paradise, the ladies have taken notice of him—especially Nicole Lopez-Alvar.
While we wait and see what goes down between Christian and Nicole...and Clay Harbor and Jordan Kimball, here's everything you should know about the new arrival.
Christian Estrada Age
While we don't know his exact birthday, Christian was born in 1990 and is 29 years old.
Christian Estrada Girlfriend
Christian instantly became interested in Nicole during his first episode on Paradise. This, of course, caused tension, as Clay and Nicole had been connecting pretty well previously. Plus, Jordan set his sights on Nicole as well. Yeah, it's been a whole weird love square.
Earlier this month, Christian was apparently caught flirting with Ashley Martson of 90 Day Fiancé, as reported by Us Weekly. We'll just have to wait and see if Christian comes out of BIP single or not.
Christian Estrada Job
Before suffering an injury, Christian was actually a semi-pro soccer player, according to HollywoodLife, playing for teams like the Seattle Sounders and the San Diego Flash. He claimed to be a banker when entering The Bachelorette, but his Instagram page now describes him as a model, actor, and entrepreneur. 
Christian Estrada Instagram
Christian keeps his Instagram page private, but you can find it here. He still has an impressive 36,6000 followers despite not being a public account.