Nathan Griffith Talks 'Healthy Relationship' With Jenelle Evans After Her Split From David Eason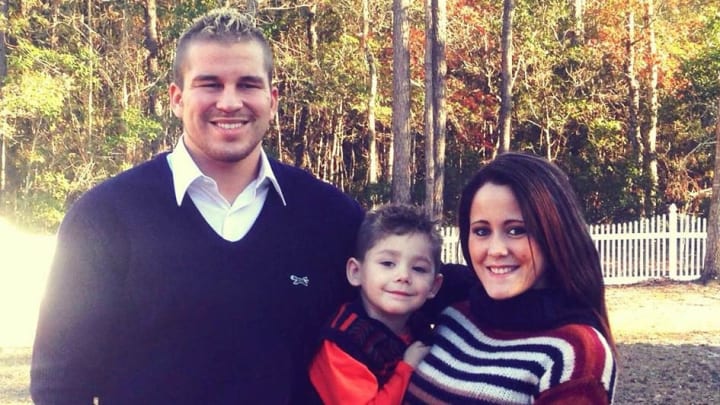 It seems that with David Eason out of the picture, Teen Mom 2 alum Jenelle Evans has been able to mend bridges with her ex-boyfriend and baby daddy, Nathan Griffith.
People reports that the father of Evans' five-year-old son, Kaiser, took to Twitter this week to give a shoutout to his ex. The 32-year-old star first posted, "It's sad how bitter people deflect negative attention to cover up their own insecurities. Hoping to justify their actions by the finding comfort in the approval of others," adding in a following tweet, "I am so appreciative to finally have a healthy relationship with [Jenelle Evans]. Something we should of had 3-4 years ago. Especially one, that everyone, is supportive with. Thank you [Ashley Lanhardt] for being so understanding."
Evans took the time to thank her second baby daddy as well, responding to the post, "Thank you for being there for Kaiser and helping out lately."
As Teen Mom fans know, this is a big change for the exes. The two were in a tumultuous relationship from 2013 to 2015, and even recently have battled publicly over their son's custody. Earlier this year, Griffith gained full custody of Kaiser after Evans' now estranged husband shot and killed their family dog, Nugget, causing the two to lose custody of their children. Evans and Eason regained custody of the kids shortly after.
Evans announced last month that she had left Eason and taken the kids, even going as far as to obtain a temporary restraining order. With a divorce on the horizon for Evans and Eason, it looks like Griffith and the reality star were able to patch up their co-parenting relationship.