Millie Bobby Brown Reveals She Was Forced to Switch Schools Due to Bullying
By Natalie Zamora | May 24 2019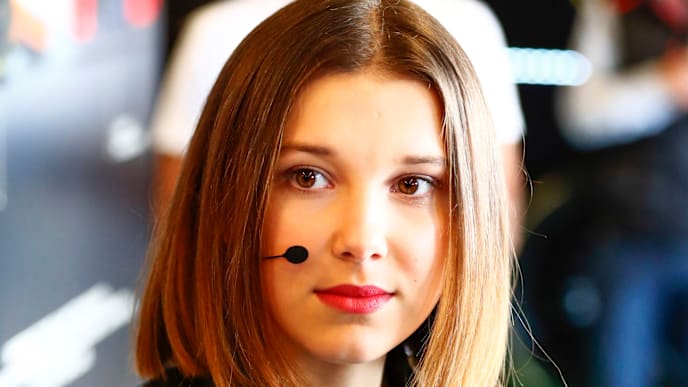 Netflix's Stranger Things has surely shot multiple child actors to fame, including Millie Bobby Brown, who portrays Eleven. The 15-year-old actress has gone on to score roles in the upcoming Godzilla: King of the Monsters, along with announced films Enola Holmes and The Thing About Jellyfish. With a whopping 18.6 million followers on Instagram, needless to say Brown is a fan-favorite actress. But she hasn't always seen such support.
As highlighted by Perez Hilton, the teen has opened up on the severe bullying she endured growing up, specifically when she was forced to switch schools because of it. As the youngest ever Goodwill Ambassador to UNICEF, Millie was recently interviewed by Orlando Bloom, her fellow Ambassador, for Glamour UK.
When discussing what she wants to do with her role, Millie shared:
"Young people's lives are increasingly under pressure. I want to make sure that children are protected from violence and exploitation. I also want to combat the negativity on social media. I have experienced it — it's like a disease. It's negative hate that is genuinely so horrifying to me."
The actress went on to reveal that this is particularly personal to her because of her experience. "I was bullied at school back in England," she shared. "So it's extremely important for me to speak out against bullying. I actually switched schools because of it. It created a lot of anxiety and issues that I still deal with today. I have dealt with situations both in real life and online that are soul-breaking and it genuinely hurts reading some of the things people have said."
It's so heartbreaking to see the type of unfair bullying and harassment people face on social media and in real life everyday, not to mention young people. We're proud of Millie for helping others and for taking on such an important activism role.