Kendall Jenner is Producing a New TV Show Starring Her 'Twin Brother' Kirby Jenner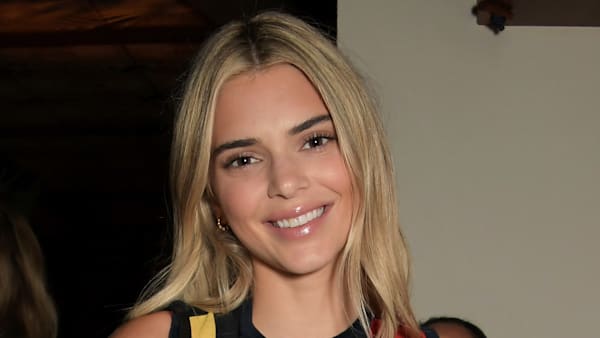 Kendall Jenner is expanding her repertoire (and family) with her newly-announced project: a short-form comedy series that gives fans a glimpse into the life of her "fraternal twin brother," Kirby Jenner.
For those that aren't familiar with Kirby, he is an Instagram personality who has gained 1.2 million followers by creating hilarious Photoshopped pics of him and his "family," the Kardashian-Jenners. E! News has announced that Kendall will be supporting her "twin," along with their momager, Kris Jenner, in producing the comedy series with Quibi in 2020.
The show will reportedly include cameos by almost all the Keeping Up With the Kardashians stars, including Kim Kardashian, Kourtney Kardashian, Khloé Kardashian and Kylie Jenner. In addition, McG, Mary Viola, Ali Brown, Rami Hachache, Howie Mandel, Gil Goldschein and Ryan Seacrest are helping to produce the show.
Kirby announced his big break on his Instagram page this week with a picture of him and the founders of Quibi, Jeffrey Katzenberg and Meg Whitman. He captioned the photo, "Umm I guess I have my own @quibi show now?? We're gonna call it 'Kirby Jenner' cause it's easy for me to remember and mom [Kris Jenner] said 'it's fine.' #KirbyOnQuibi #ComingSoon."
If the show is half as funny as his Instagram posts, Kirby Jenner is sure to be a great success.