See Kelley Flanagan's Response After 'The Bachelor' Fan Tells Her Watching Peter Weber's Season Was a Waste of Time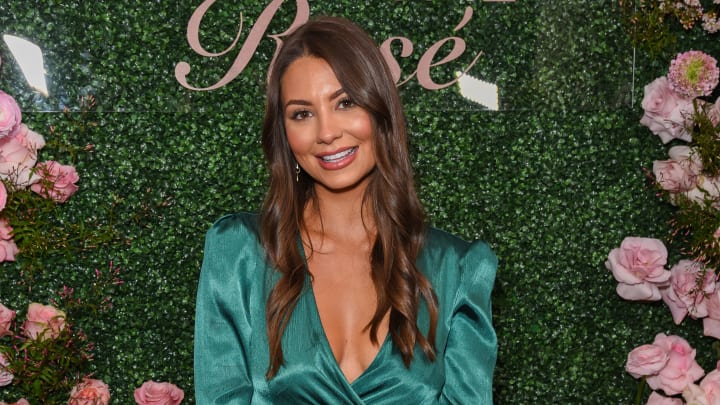 Peter Weber's season of The Bachelor was arguably one of the most controversial in history. As the leading man, the pilot didn't exactly win over America's hearts with his indecisive ways, and one fan of the franchise (along with we're sure many others) went as far as to call the season a "waste" on social media.
The comment arrived after Kelley Flanagan posted a video with her new boyfriend, taking on TikTok's "Koala Challenge." The cute clip had most fans sending heart-eye emojis, but one person dropped a shade-filled remark. "You mean to tell me I wasted every Monday instead of studying for this," the TikTok user said. Not only did Kelley notice the comment, but she replied back, writing, "Lol you should have been studying!" 
You can watch the video below.
Kelley finally confirmed her relationship with Peter on May 12, when she posted a series of photos with the former Bachelor star. The two were seen rocking twinning camouflage outfits as Pete held her up in the air. "I know I'm a handful.. good thing you have two hands [emojis]," the attorney wrote. Meanwhile, Peter defined their relationship several weeks back by posting a throwback photo from their time on the show. "You caught me. Let the adventure begin," he captioned the sweet pic.
Kelley can't win 'em all on social media, but it doesn't seem like a single second of her time on The Bachelor was a waste to her.