Kailyn Lowry Teases Baby Number Five Might Happen as Fans Hope She Has a Daughter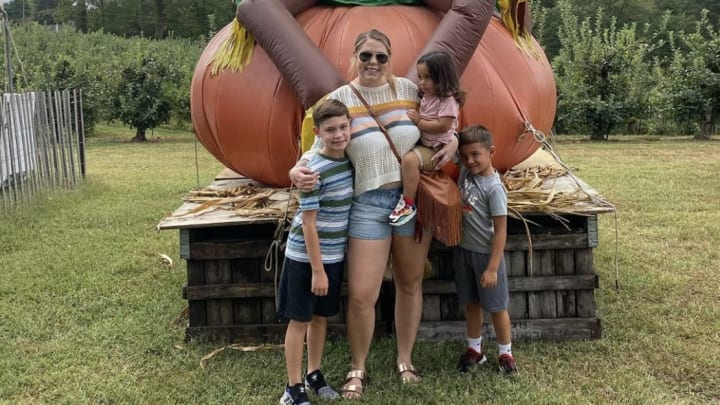 Kailyn Lowry recently had a gender reveal gathering and it turns out baby number four is another boy! While the Teen Mom 2 star is obviously super psyched to meet her newest addition to the fam, fans and Kail alike are kind of wishing she could have a daughter.
Back in June, the mom-of-three posted a YouTube video addressing assumptions people have made about her, and she seemed very serious about wanting a daughter. "That you really want a baby girl soon," Kail read, and explained, "I actually just said this! I really do. I don't know what it is! Everyone says you should be happy with what you got…I am obviously… If I couldn't have kids, I'm happy with my three boys but I do, I really wish I could have a girl at some point in life." Clearly, she's had it on her mind with this pregnancy. So now that everyone knows she's having yet another boy, fans are speculating on how many children she will have in the hopes of a girl.
As reported by In Touch Weekly, one fan even asked the MTV personality on Twitter, "[I] was really hoping this one would be a girl. Looks like a baby No. 5 may have to happen as well??" Well, Kail didn't say no. "LMAOOO, starting 5 basketball team coming right up," she responded.
Even before finding out the baby's gender, Kail said she "felt it in [her] bones" that she was having a boy, so it must've been meant to be. And hey, at least the little will have three big brothers to take good care of him!