Justin Bieber and Hailey Baldwin Are Reportedly Planning a 'Very Small' Fall Wedding
By Bernadette Roe | Aug 13 2019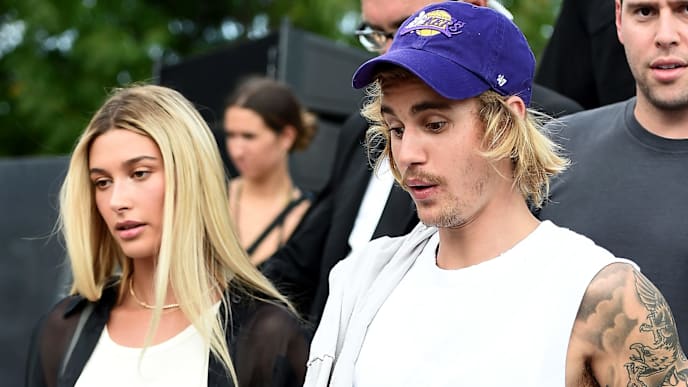 With their one-year anniversary coming up, Justin Bieber and his wife, Hailey Baldwin, are now reportedly planning a fall wedding. In Sept. 2018, the couple got married in a New York City courthouse, but they've wanted a second wedding to celebrate with friends and family.
After pushing back the time frame for the big day multiple times, sources now say the two are ready for a wedding soon, but it won't be as extravagant a party as you'd expect.
According to Us Weekly, Justin, 25, and Hailey, 22, don't have a specific date picked out, "but they are starting to look at fall dates...It will be very small." The venue is yet to be determined.
Justin has not been shy about discussing his own mental health issues and how he wants to better himself for his marriage and their future. It's said the couple has pushed back the wedding in order for the singer to get to a better place. In March, he said on Instagram, "I am now very focused on repairing some of the deep rooted issues that I have as most of us have, so that I don't fall apart, so that I can sustain my marriage and be the father I want to be."
Maybe there will be a baby Bieber in the future, but in the meantime, the couple continues to focus on their marriage and being the best they can be for each other. We hope they have their second wedding soon and we get to see all the photos!