Jordyn Woods Speaks Out on 'KUWTK' Tristan Thompson Scandal Episodes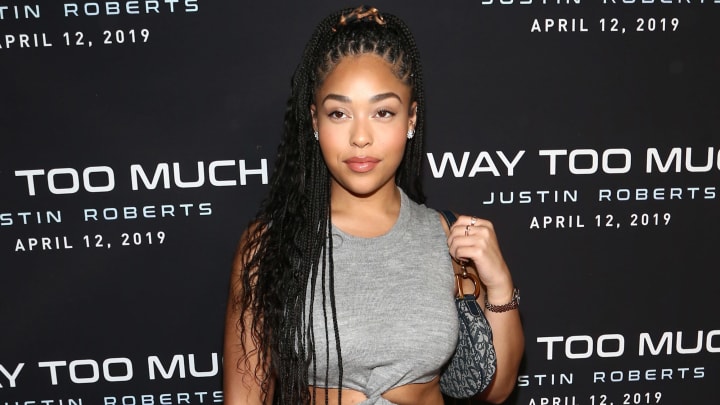 The Tristan Thompson cheating scandal has been one of the most significant events to rock the Kardashian family in recent memory. As of yet, however, it has not hit television screens in Keeping Up With the Kardashians, leaving fans in eager anticipation--but the wait will be over this Sunday, when the first of two episodes centering around the scandal will premiere. This week, Jordyn Woods spoke out on the scandal episodes, saying she hopes they allow viewers to see the "real" her.
"You know, everyone has their truth and their story, so you just go with it," Woods told Entertainment Tonight (via Us Weekly). "Everyone has the right to speak their truth."
Jordyn also added that she hopes the episodes show her in a true fashion, but that she's ready to move on from it. "Hopefully, [the episode depicts me] like myself, and the real me will shine," she said. "Life moves on. Money doesn't stop. The world doesn't stop. And hopefully, everyone is just, you know, going forward."
Woods, 21, became embroiled in controversy earlier this year when she was allegedly spotted all over Tristan, the then-boyfriend of Khloé Kardashian--sister to Woods' best friend, Kylie Jenner. The scandal prompted Kardashian to break up with Thompson, who had previously cheated on her while she was pregnant with their daughter, True.
While Us Weekly reports that Kardashian and Thompson have developed an amicable relationship while raising True, Kardashian has also not been particularly talkative on the scandal. This past Sunday, she tweeted regarding the upcoming episode, "Well needless to say I won't be live chatting next week. Sorry guys."
As for us, we're interested to see how the episodes play out--it'll be painful to watch the scandal unfold, but, if it means seeing Thompson get booted to the curb, we're willing to stick it out. And regarding Woods, only time will tell if the portrayal of her will be satisfying.