Joe Keery Just Weighed in on All the Backlash Over That Dramatic Haircut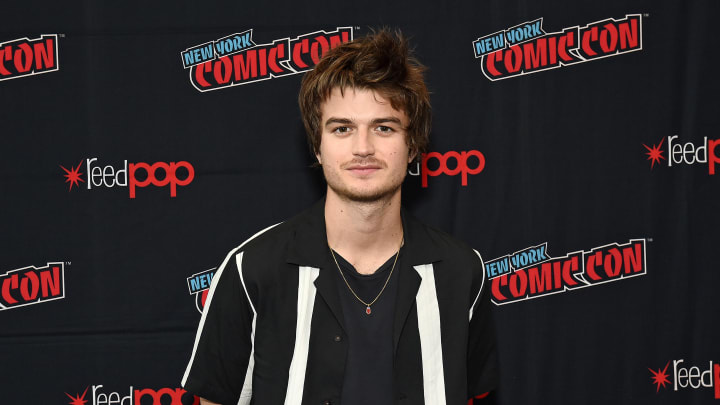 Early last month, the internet almost broke after Joe Keery, known for his role as Steve "The Hair" Harrington on Stranger Things, ditched his model-worthy locks for a bowl cut. After the straight-up fandom meltdown, Keery quickly ditched the bangs and went back to his signature look…without saying a word about it.
But now, the 27-year-old actor has finally spoken out about the dramatic reaction to his mane. Yahoo! reports that, in an interview with Entertainment Tonight at New York Comic Con 2019, Keery was asked if he expected people to be so attached to his hair. The Djo musician replied in a very unimpressed tone, "Yeah, you know, it's just a regular person getting a haircut."
Sensing the awkwardness of Keery's response, the interviewer quickly changed subjects to talk about his new movie, The Free Guy, starring Ryan Reynolds. Keery was then asked about the Season 4 teaser of Stranger Things, and what the tagline "We're not in Hawkins anymore" means.
Keery responded, "Beats me! You think they tell me anything? I don't know anything."
Such a Steve response. Though he didn't tell us anything, we know one thing is sure: his character will not have a bowl cut in Season 4. (Hopefully.)