Jenelle Evans Gives Surprising Answer When Fan Asks About David Eason Split on TikTok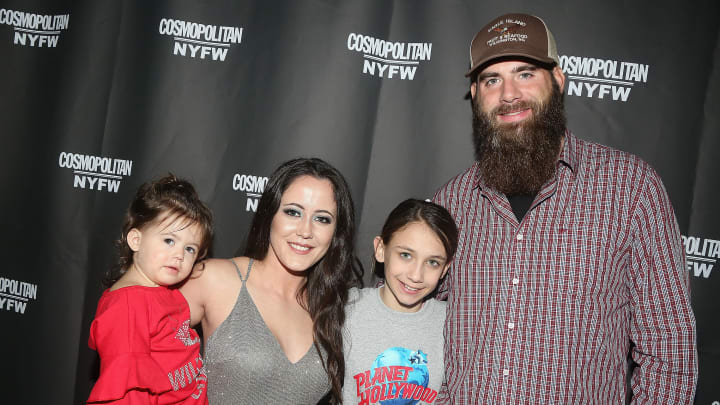 Just like the rest of us, it seems Jenelle Evans is confused about her relationship status. Fans of the Teen Mom franchise will recall that a lot of turmoil came to a head last spring when her husband, David Eason, murdered the couple's dog. Following the incident, Jenelle briefly lost custody of her children. Although she initially announced her split from David a few months after the shooting occurred, even getting a restraining order against him and filing for divorce in Oct. 2019, the couple decided to give their marriage another chance. Last month, Jenelle then claimed she was planning on leaving David after he was arrested, but the two are still very much together.
Needless to say, the pair have a very tumultuous relationship, and Jenelle has given little clarification on how the situation is progressing. Naturally, fans online were quick to judge her in the comments section of her TikTok, and the reality star's response to one question caught people by surprise.
As Reddit user pinklobotomy pointed out, several people expressed their belief that Jenelle and David were through, with one person writing, "Thought you finally left him?" The mother-of-three responded honestly, "Me too lmfao."
"Nice you can joke about your multiple domestics and break ups," one person replied to Jenelle's comment. Domestic violence and animal abuse cannot be condoned, and Jenelle's blasé response does not help the situation. If she feels unsafe in her relationship with David, we can only hope that she has the support she needs to get some help. In the meantime, hopefully she learns to be more sensitive when discussing serious issues.