Jenelle Evans and David Eason's Daughter Ensley Reportedly Placed With Barbara Evans by Judge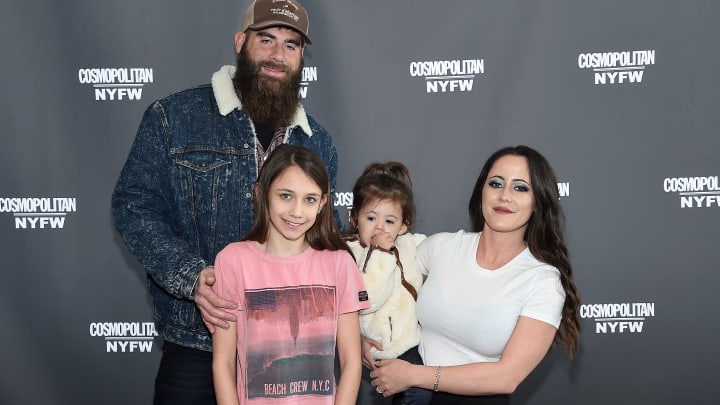 Ex Teen Mom 2 stars Jenelle Evans and David Eason have been in their court hearing for custody of their children for days--and it looks like one conclusion has been made public.
As reported by The Ashley, the couple's two-year-old Ensley has been placed in the care of Jenelle's mom, Barbara Evans. Her mother already has custody of Jenelle's oldest son, nine-year-old Jace. The publication confirms that the judge made this order on Friday.
A source says that Maryssa, David's daughter from a previous relationship, is in the care of her grandmother, Whitney Johnson's mom. "It made sense to the judge why Maryssa was with [her mother] Whitney's mom, but it did not make sense that Ensley was there too, as Ensley is not related to Maryssa's grandma in any way, so the judge ordered Ensley be moved to a family member's care," claims the insider.
Per The Ashley, the family is due in court again this Wednesday to continue the hearing.