Jenelle Evans and David Eason Reportedly Return Home After Judge Signs off on Ensley Being Removed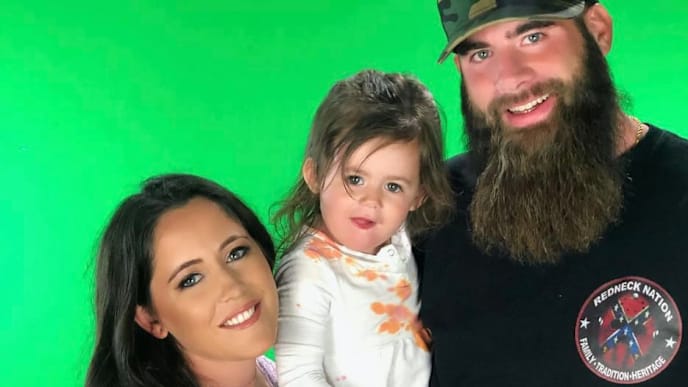 While ex Teen Mom 2 star Jenelle Evans has not been so forthcoming with the details regarding the status of her children, reports have been flying left and right about what Child Protective Services (CPS) plans to do. After her controversial husband David Eason shot and killed her dog Nugget, things have only gone downhill for the reality star. MTV soon fired her, and then her son Kaiser was taken away.
It's been reported that Kaiser is now in the care of his father Nathan Griffith and Nathan's mom Doris, but it's not confirmed where Jenelle and David's daughter Ensley is. After rumors by someone on Facebook claiming to be Jenelle's sister Ashleigh claimed Ensley had been removed by CPS, fans were adamant on finding out the truth. The 27-year-old reality star took to social media to slam Ashleigh's post, explaining that she does not speak to her sister.
Now, The Ashley is reporting that a North Carolina judge has signed off on CPS' removal of Ensley, as well as David's daughter Maryssa. "Despite what rumors are floating around, Ensley was not placed with Jenelle's mom, Barbara Evans, or Jenelle's sister Ashleigh, and Maryssa was not placed in the care of David's family….at least, not yet," the publication reports.
They also are now reporting that Jenelle and David have returned home, but the whereabouts of Ensley and Maryssa are not known. If the girls are still at "The Land," a.k.a. Jenelle and David's property, it's likely they will be removed soon. Stay tuned for more updates.