George R.R. Martin Hints at 'The Winds of Winter' Release Date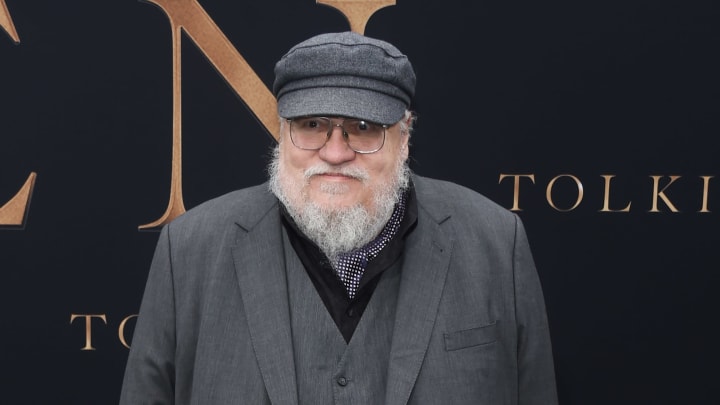 If you're struggling with the ending of Game of Thrones, you can always visit the world of Westeros by reading George R.R. Martin's book series, A Song of Ice and Fire, which still has two more installments to come.
The next will be The Winds of Winter, the penultimate book in what the author claims will be a seven-book series. Martin has become somewhat of a recluse in recent months as he's focusing all of his time finishing the long awaited sixth book, and with due cause, because it's taken him almost eight years to write it.
But now, in typical Martin fashion, the writer has cryptically hinted that the book shouldn't be too far away.
With Thrones ending fans are eager for more, so eager in fact that Air New Zealand is willing to ship Martin down to their country for a space where he can concentrate on his work.
Martin responded to the video the airline made inviting him, declining their offer but stating he would be down for WorldCon, a science fiction convention, in 2020. He also admitted that if he didn't have The Winds of Winter done by the time he arrives at the convention, fans have just cause to imprison him.
"I tell you this — if I don't have THE WINDS OF WINTER in hand when I arrive in New Zealand for worldcon, you have here my formal written permission to imprison me in a small cabin on White Island, overlooking that lake of sulfuric acid, until I'm done," he wrote in his blog. "Just so long as the acrid fumes do not screw up my old DOS word processor, I'll be fine."
While it may appear that we now have a somewhat concrete release date for the book, knowing Martin's track record with releases is somewhat discouraging. We can only hope to have The Winds of Winter in our hands at least around July 2020.
[h/t: Winter is Coming]