Sophie Turner Says 'Game of Thrones' Remake Petition is 'Disrespectful'
By Hannah Wigandt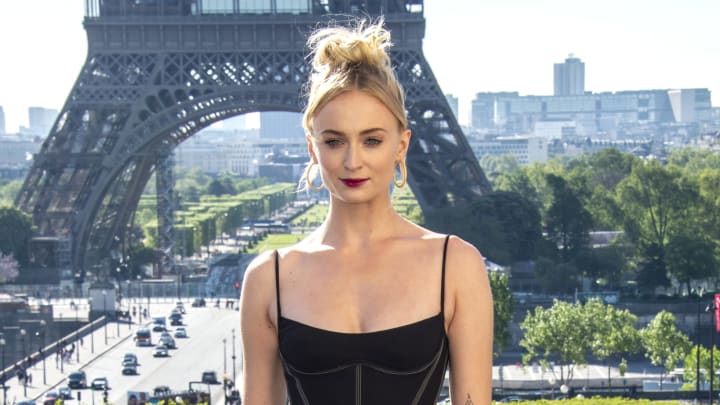 "X-Men Dark Phoenix" : Photocall At Cafe De L'Homme In Paris / Kristy Sparow
The petition to have Game of Thrones Season 8 redone has reached about 1,400,000 signatures, and the number is only growing by the minute. But Sansa Stark has something to say to all of the fans willing to sign it.
The petition was started by Dylan D. on Change.org, and even as the series finale premiered the number of signatures just kept coming in. After this season's biggest twists shocked and angered fans, they took it upon themselves to argue that this season should be remade altogether with "competent writers."
Sophie Turner has something to say to all those fans, however. In an interview with The New York Times, the actress responded to the fan backlash, and called the petition "disrespectful" to the writers and the crew who sometimes worked 24-hour shifts on the show.
"So many people worked so, so hard on it, and for people to just rubbish it because it's not what they want to see is just disrespectful," Turner said.
"People always have an idea in their heads of how they want a show to finish, and so when it doesn't go their liking, they start to speak up about it and rebel," she continued. "The thing about Game of Thrones that's always been amazing is the fact that there's always been crazy twists and turns, right from season one with Ned's beheading. So Daenerys becoming something of the Mad Queen—it shouldn't be such a negative thing for fans. It's a shock for sure, but I think it's just because it hasn't gone their way."
Turner isn't the only one who has spoken out about the petition. Jon Snow himself, Kit Harington, also called it a disgrace in an interview with Esquire, and Nikolaj Coster-Waldau recently referenced the petition in a post thanking fans for the record number of viewers during the finale.
"I know they're doing all these prequels, but what about the sequel with Arya?" Coster-Waldau says in the video below. "How about a petition? An online petition to HBO that they do a sequel with Arya Stark?"
Where or not the petition gets to a billion, it still doesn't matter. It's highly unlikely that there will be a remake of the season. Fans will just have to deal with it and respect the creative decisions of the series' writers. Maybe even contact a Game of Thrones counselor to talk about it.
[h/t: E! News]