George R.R. Martin Confirms 'Game of Thrones' Prequel Will Include Starks and Direwolves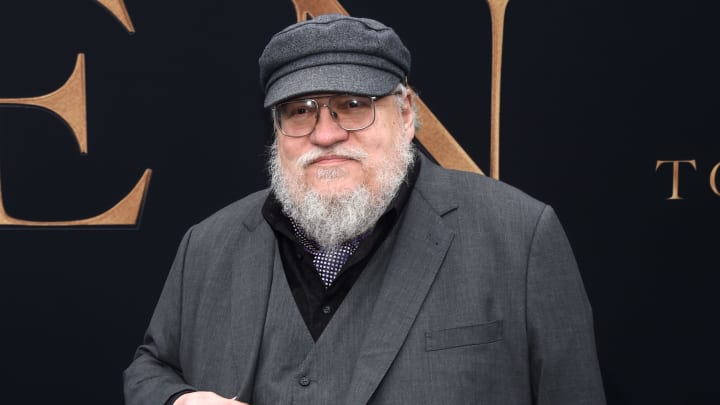 Though the finale to Game of Thrones premiered about two months ago, discussion is already beginning to build around the franchise's future--or, more accurately, its past, with information coming out about the upcoming prequel series. This week, George R.R. Martin revealed new details about the show, saying that it will include direwolves and the Stark family.
Martin spoke with Entertainment Weekly about several elements of the series, which has begun filming its pilot in Northern Ireland under showrunner Jane Goldman. The series will take place thousands of years prior to the events of Game of Thrones, and will revolve around the conflict between the kingdoms of pre-Targaryen Westeros with the White Walkers.
Significantly, Martin said the Stark family "will definitely be there," as well as, "the White Walkers are here — or as they're called in my books, The Others…[and] there are things like direwolves and mammoths."
The author also added that Westeros will be composed of a multitude of small realms. While the show takes place in the time of the Seven Kingdoms, Martin said, "If you go back further then there are nine kingdoms, and 12 kingdoms, and eventually you get back to where there are a hundred kingdoms — petty kingdoms — and that's the era we're talking about here."
He further noted that, while the Lannisters will not be immediately present in the series, their stronghold, Casterly Rock, will be present, albeit under the control of the Casterlys--the family from whom the Lannisters swindled the castle. Whether this event will occur in the prequel or not is unclear, but Martin noted that, like Game of Thrones, the prequel has a large ensemble cast--so anything is possible.
All of this information about the Thrones prequel is exciting, and we'll be sure to analyze it all before the as-yet unannounced premiere.