The stars of Game of Thrones have been extremely quiet on the eighth and final season, fearful that anything they might say could be a potential spoiler to desperate fans. As Sophie Turner, who plays Sansa Stark in the series, revealed, filming for the upcoming episodes even included a drone-killer which would destroy anything from flying over set and catching a glimpse of what they were shooting.
There have been minor slip ups, however, and a recent admission from one of the actors has fans buzzing, as it's from the Night King himself.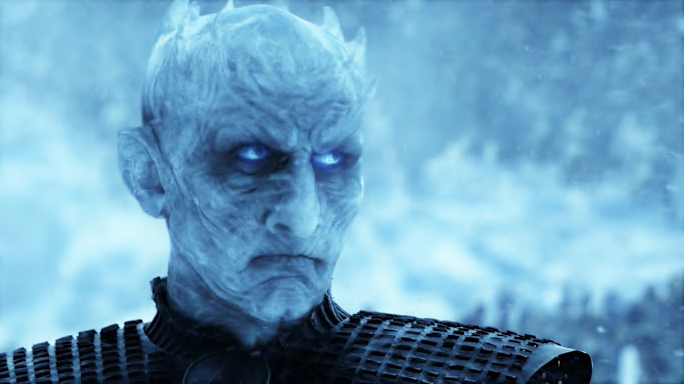 According to Mashable, Hungarian site SorozatWiki reported that Vladimír Furdík, who plays the Night King, dished on possibly the biggest battle the series will see. "In the third episode of the last season, there is a battle that the creators intended to be a historic moment in television," Furdík revealed at a fan convention in Hungary.
Furdík is most likely talking about the battle which was revealed in April to have taken a massive 55 consecutive days to shoot. And if he's to be believed, we won't have to wait until the end of the series to finally see it!
The countdown until April 2019 when Game of Thrones returns is in full effect.
---
This article also appears on Mental Floss.