The final season ​Game of Thrones is slowly approaching, slated to premiere sometime in 2019. With this being the ending of an era, we're expecting the finale to be nothing short of epic. And new reports are proving it will be.
According to GoT fansite ​Watchers on the Wall, the series has just finished filming its biggest battle sequence for the final season, which took a whopping 55 consecutive days to film! This epic battle was shot at the Moneyglass set in Toome, Northern Ireland, and at the Magheramorne green screen set.
Assistant director Jonathan Quinlan took to Instagram in a now-deleted post to share the great news, writing to his fellow crewmates and cast:
"This is for the Night Dragons. For enduring 55 straight nights. For enduring the cold, the snow, the rain, the mud, the sheep s**t of Toome and the winds of Magheramorne. When tens of millions of people around the world watch this episode a year from now, they won't know how hard you worked. They won't care how tired you were or how tough it was to do your job in sub-freezing temperatures. They'll just understand that they're watching something that's never been done before. And that's because of you."
It's safe to assume this battle will be between the Night King and the White Walkers, against the combined forces of Westeros. It's what we've all been waiting for!
But even with the most important fight of the entire series already wrapped up, filming is nowhere near finished. Reportedly, principal photography for the season will continue until late summer. And that's still before CGI is used with their footage.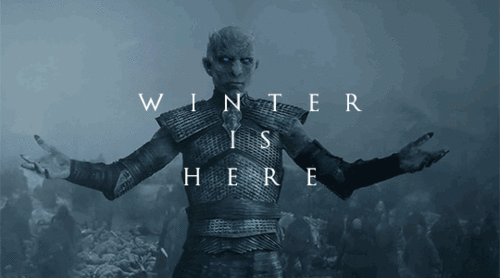 We absolutely cannot wait to see how this amazing series comes to an end.